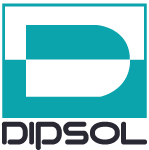 DIPSOL (THAILAND) CO.,LTD.
Manufacturing and sales of metal surface treatment agents
As a leading metal surface finishing products manufacturer
Dipsol is one of today's leading metal surface finishing products manufacturers known for its extensive R&Dr activities. We produce more than 1,000 advanced products for customers around the world. Our products lines are vary include Electroplating products, Degreasers, Cleaners, Rust preventatives, Anti-tarnish chemicals and a range of surface finishing solutions.
Continuing its focus on innovation, Our R&D team has developed Non-cyanide zinc plating brightener technology, the first commercial application of its kind in the world. The company has also developed and introduced commercially zinc nickel alloy plating processes.
We provide high performance corrosion protection and wear resistance that far exceeds conventional processes. The need for plating and surface finishing products is significant as metal parts and components are widely used across industry. We continue developing and introducing advanced plating and metal surface finishing chemistry's to meet today's industry needs.

Brighteners and Additives for Alkaline Zn Plating

Cr (III) Passivation for Zn Plating
Iridescent, Black etc.

Electroless Ni Plating
Pb-Free Ni-P Alloy Plating etc.


For more details refer to the Products page
Continuous research effort to provide even better products to our customers.

Analysis Equipment

Scanning Electron Microscope (SEM)
Atomic Absorption Spectrometre
Microscope
X Ray Fluorescence Thickness Metre
Neutral Salt Spray



For details go to Analysis Equipment