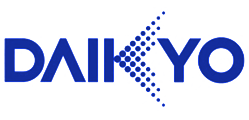 DAIKYO CORPORATION (THAILAND) LTD.
Please leave cationic electrodeposition・powder・solvent painting to welding, assembly!
​
What is cation electroposition coating

It maintains excellent film thickness strength, chemical resistance, corrosion resistance, weather resistance.
Moreover, by using powdery paint, we do not use organic solvent at all, so we realize low pollution, resource saving, labor saving.
If the powder coated product flows directly to the baking process and it is completed, packing and transporting becomes possible immdiately.

​​
---
---
─ Our Business ─
​​