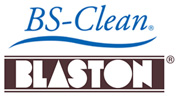 Blaston (Thailand) Co., Ltd.
Cleanroom suits, work uniforms and factory expendables.
Disposable type (nonwoven fabric series)
---
​

​

► [BSC-TNG01] Disposable coverall with hood
        (nonwoven fabric)

Disposable type hygienic nonwoven fabric series

Material: nonwoven fabric

Size: Free

Color: White

●unisex

●Disposable type coveralls

●It is suitable for factory tours and painting/printing factories.

●Various types such as jacket type / coat type / pants type are available.

●Anti-static/ waterproof/ sterilization (electron beam) specification are available.

●There are also visitors sets (coverall, cap, mask, bag) etc.

​
---
► [BSC-KZM2] Non-woven mask 2 Ply

Material: nonwoven fabric

Size: Free

Package: 3000pcs/case (50 pcs/bag × 60 bags/case)

​