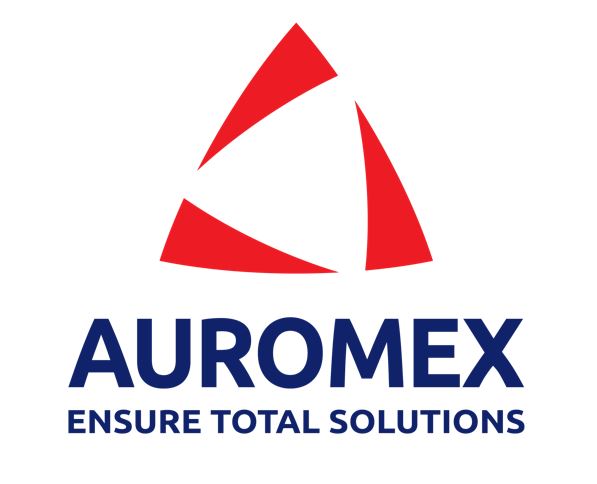 Auromex Co.,Ltd.
Plating chemical, local production in Thailand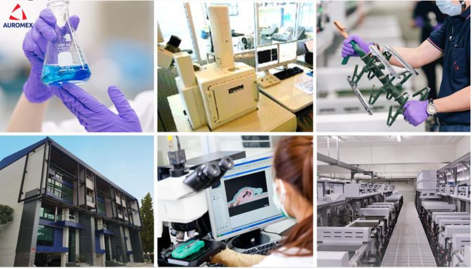 We are the leader of plating chemicals providers.
Auromex Co, Ltd. was founded in 1979 as a trading and an import company. It is the leading importer of extensive lines of innovative chemical products and equipment for metal and non-metal finishing applications to customers within various industries in Thailand.
After having accumulated a rewarding 50 years of experience, we have gained remarkable achievements and progress. At present, our team structure allows us to draw on the expertise of our well educated associates at all levels to improve every aspect of our business and to ensure the highest level of quality and satisfaction gained from our customers.
Our long term commitment to embracing change and to continuously improving has proven the ability to leverage our core strengths, to boost our operational performance and to deliver good quality products and customized services to our customers.
Auromex Co, Ltd. is a total service provider in metal and non-metal finishing industry, ranging from a process design to complete innovative equipment for both plating lines and waste treatment systems. Consistent customer training and consultation is the key to our success which is to "Ensure Total Solutions" for our customers and business partners.
Company Name
Auromex Co.,Ltd.
Representative Person
President/CEO : Mr. Swaek Prakittritanon
Business Description
Various plating pretreatment, plating chemicals manufacturing and sales
Product Line
Various plating pretreatment, plating chemicals, and glass colors
Address
Head Office
91/24-26, Moo 15, Bangna-Trad Road, Bangkaew Sub-district, Bangplee District, Samut Prakan Province 10540, Bangkok 10500
Thailand
Bangpoo Factory
Bangpoo Industrial Estate
Factory
392, Moo 4, Sukhumvit Saikao Road, Praeksa Sub-district, Muang, Samut Prakan Province 10280, Mueang, Samutprakarn 10280
Thailand
Vietnam
(Ho Chi Minh)
Auromex Vietnam Co., Ltd. 
Southern Branch: Dongnai
Lot 104/8, 2-4 Road, Long Binh (Amata) Industrial Park, Long Binh Ward, Bien Hoa City, Dongnai Province, Vietnam
Vietnam
Vietnam
(Hanoi)
Northern Branch: Hanoi
Lot No.1-CN8, Ngoc Hoi Industrial Park, Thanh Tri District, Hanoi Province, Vietnam
Vietnam
Contact List
TEL/FAX : 【Head Office】 +66 (0)-2365-5956, Fax: +66 (0)-2365-5999
Contact Person (JP) : Mr. Kenji Hanafusa, mobile: +66 (0)92‐258-7241
Contact Person (JP) : Mr. Yasuhiro Ueno, mobile: +66 (0)85-055-1963
Contact Person (TH) : Mr. Than Santaswang, mobile: +66 (0)65-502-0946

Thailand
E-mail sales@auromex.com
Employee
166 persons as of April, 2021
##cookieAndPrivacyPolicy##