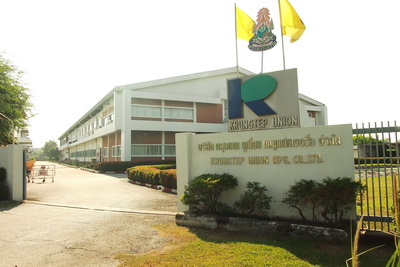 会社名
クルンテープ ユニオン マニュファクチャリング
KRUNGTEP UNION MANUFACTURING CO., LTD.
事業内容
Established in 1979, Krungtep Union Mfg. co.,Ltd. has been thailand's premier name in plastic business. Throughout the years, the company continues providing customers with made-to-order quality products and services of internationnal standards, Supporting such a vision is Krungtep Union Mfg, Co.,Ltd.'s total commitment toward customer's satisfaction, unwavering dedication to quality, just-in-time delivery and competitive pricing.
取扱品目
Wide range of up-to-date extrusion plant with varying capacities for production of the final product. And couple with full support and off-line processing equipment to undertake post extrusion fabrication (secondary processes, such as drilling, punching , custom cutting, embossing etc. ) as well as injection molding facilities for accessory components.
住所
47 Moo 2 Suwintawong Rd., Lamphakchee, Nongchok,, Bangkok 10530
Thailand, Nong Chok, Bangkok 10530
Thailand
電話番号 02-9897791-4,02-7930912-5
FAX 02-9897878,02-9563313
Eメール suneerat@kunion.net, mas@kunion.net
##cookieAndPrivacyPolicy##