TENRYU SAW (THAILAND) CO., LTD.
Manufacture and sale of Carbide tipped saw blades for industrial performance / Resharpening
​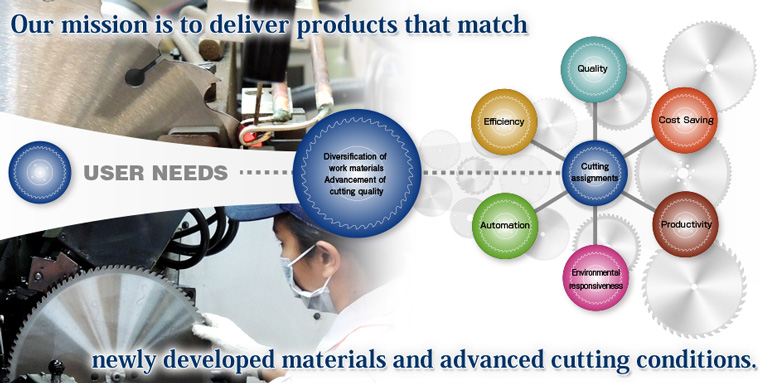 We provide you various suggestions for cutting
then achieve longer tool life and reduce tool cost.

We believe that products, which combine the above performance and requirements to an advanced degree,
are also saws that offer the best value in terms of the budgets of our customers.
METALEX 2022 information
≪ Hall: 100 Booth: AZ25 ≫

16-19 November 2022
​BITEC(Bangkok International Trade & Exhibition Centre)

​

Thank you for visiting our booth at METALEX 2022 !
Resharpening
---
 ※ Maximum diameter 860mm × Minimum pitch 6mm [For more information, please contact us.]
Our commitment to cutting extends into resharpening

Another of our important themes is to maintain the performance of your saw blade at its very best. Maintaining the performance of a new product is not the only purpose of resharpening. We inspect the blade in detail after use, and we analyze the cutting condition during use. Based on these results, we propose the most economical form of processing. We believe that the best possible resharpening service is that which provides a way of maintaining a superior cost performance.
We have integrated production system from heat treatment to teeth grinding.

We satisfy the needs of our customers.