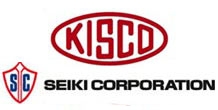 KISCO (T) [Thai Official Rep. of SEIKI CO.,LTD.]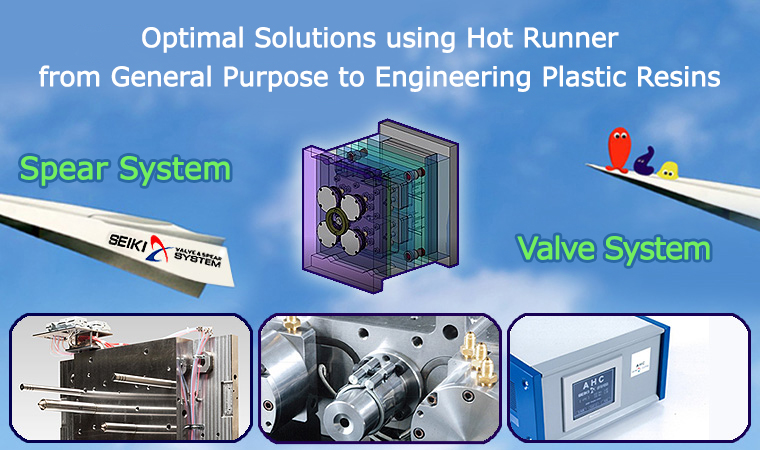 SEIKI CORPORATION, the pioneer in the field of hot runner system with a history of about 50 years in Japan, proposes systems aiming at reducing cost in the plastic mold industries via KISCO (Thailand). We provide the support system by Japanese senior engineer from SEIKI CORPORATION.
New release! Valve gate for general-purpose resin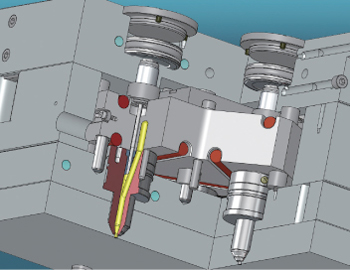 In addition to the existing standard model, we have released a new valve gate dedicatedly for general-purpose resin. We offer a new option to minimize the cost of their products. With the support of customers, our spear nozzles for ultra-small parts have been used with a wide variety of molds for injection machines with 5-20 tons of clamping force. Our products contribute for reducing the material loss of engineering plastics.
■Principle and Features---Valve gate system
With its "topless" structure, the gate is machined directly into the cavity, which is advantageous to cooling effectiveness and transcription of its pin to make the gate marks less noticeable. For valve equipped with separate tip heater located at its front-end, the tip heater can be heated synchronously with the molding cycle to employ intermittent heating. This unique function facilitates the molding of the crystalline resins.
■Principle and Features---Spear system
Spear nozzle has long operating life because of its thermal valve principle having no sliding parts. The resin in the sprue and runner of the spear system is kept molten to maintain constant fluidity. Depending on the temperature of the gate land and a die, a very small amount of resin solidifies along with the resin inside of the cavity. After the molded product is removed, the spear tip is heated up to instantly melt the solidified resin at the gate land just before the next injection.
Valve & Spear System Application Samples

Automotive, Medical, Consumer Electronics, Mechanical Parts, OA-related Parts, Daily Necessities and Electronic Parts
Examples of Molded Products >>>
Maintenance in Thailand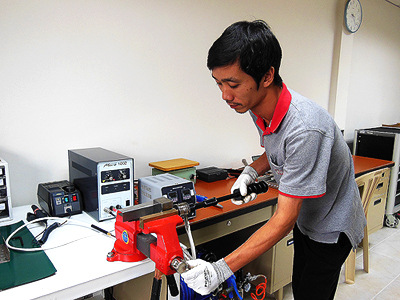 We provide on-site repair and maintenance services in Thailand. And we can respond quickly to your needs with our standard equipment inventory and local engineering support system.
 ・Japanese senior engineer available
 ・Technical suggestion
 ・Emergency response
 ・Design
 ・Repair
---
KISCO (T) [Thai Official Rep. of SEIKI CO.,LTD.] >>
---
13 Jan 2022

10 Jan 2022

10 Jan 2022

10 Jan 2022

23 Dec 2021
タイ経済ニュース【​2021年12月27日】

---
新年の景気対策を閣議決定 個人消費刺激策など 購買3万バーツまで所得控除
---
22年の物品輸出予測 商業省は3.5~4.5%増 UTCCは0.2~4.8%増
---
金相場は22年も高止まり 金先物会社が予測
---
NECTECとFTI 国内工場のスマート化推進へ
---
丸紅グリーン・パワー 太陽光発電事業に参入
---