AQUA CHEMICAL ASIA CO.,LTD.
AQUA CHEMICAL ASIA solves the problem of washing machine, solvent cleaner and press oil.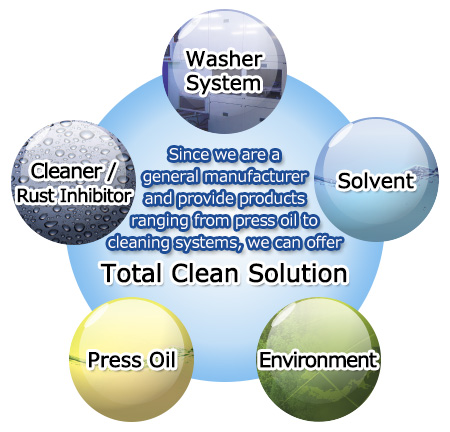 Safe and environmentally-friendly product
Unique and functional metalworking oil, surface-treatment medical agent, ultrasonic cleansing machine and other related products are offered to every kind of industrial business fields.
Achievement delivery to various industries
Automotive, Industrial machinery, Smartphone, Semiconductor, Airplane, Medical equipment, Home Appliances, Housing, DIY, etc.
Washer System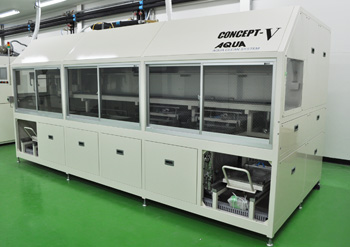 ●Ultrasonic Washing Machine for Hydrocarbon Solvents
●Spray System for Water Based Cleaning Agents
Solvent Cleaner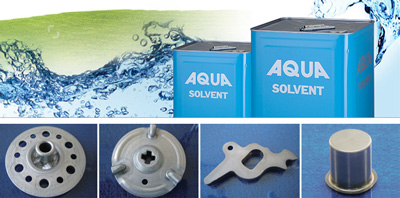 This highly-functional cleansing agent was uniquely developed, taking account of the environment and recycle rate.
●High-performance Hydrocarbon Solvent
●High-performance Cleaning Agent
Press Oil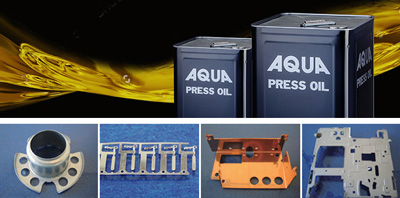 We have delivered to varied business fields, such as light electrical, car and metal product manufacturers.
●Chlorine-free Press Oil
●No Cleaning Required Press Oil
R&D Center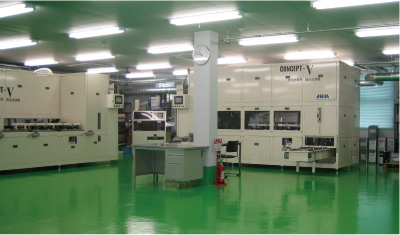 We can try out and analyze press oils, cleaning agents and washing systems.
We provide the best solution to customers by trying out and analyzing.
19 Jan 2021

15 Jan 2021

13 Jan 2021

11 Jan 2021

11 Jan 2021
タイ経済ニュース【​2021年1月11日】

---
タイ中銀の月例経済金融報告 12月30日の発表より
---
中小企業振興 53億バーツの予算承認
---
消毒用アルコール 物品税免除期間を延長
---
日立コンプレッサー・タイ 美的集団子会社に売却
---
シズラー 給仕ロボットを導入
---