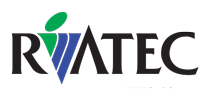 RIVATEC (THAILAND) CO., LTD.
" The ability and technology to make products all at the same level of quality forever and ever... "
is our never-changing theme.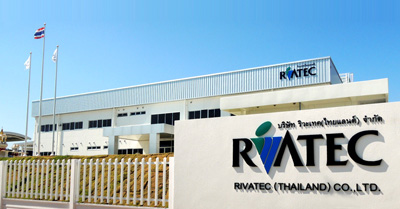 Rivatec (Thailand) has been relocated to Pingtong 3 I.E in Dec, 2017 to strengthen production capacity which area is much larger than previous site, Pingtong 1.
Our core business is manufacturing Powertrain parts mainly for torque converter to Automotive makers.
"We always stand-by our customers."
As a high-engineer skill team, we would be keen to tackle any challenges to meet high technological demand ultimately for customers' satisfaction which is consistent theme of our company.
Parts for torque converters
Our factory produces core parts for torque converters. Once the parts are integrated into a car, they are not replaced until the car retires. For that reason, the parts are required great in quality and precision. Taking advantage of our long history of experience back from the time automatic transmission cars became widespread, the product is highly evaluated.
More details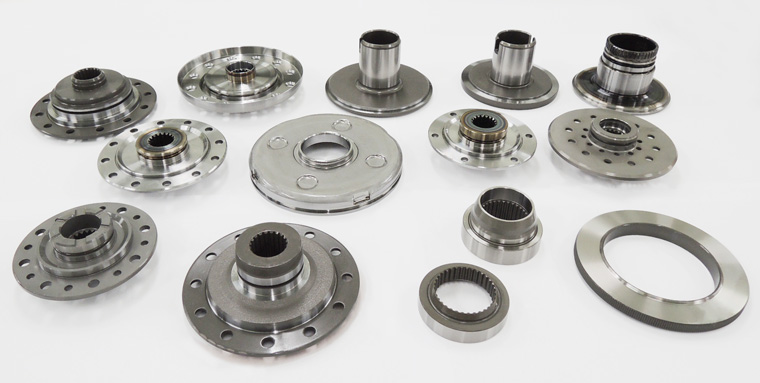 New Introdution of Articulated Robots

With installation of robot system, we aim to labor-saving, increase productivity, stabilize quality.
(NACHI Model: MZ12)
Genuine skill and powerful productivity
We have finally started mass-production and will continue to add manufacturing facility in response to our customers' needs.
More details
26 Mar 2020

26 Mar 2020

19 Mar 2020

19 Mar 2020

17 Mar 2020
タイ経済ニュース【​2020年3月16日】

---
CPグループ 衛生マスク工場を建設
---
電気自動車開発で行程表 国家EV政策委が初会合
---
カシコン銀行など大手商業銀行 外貨両替ブースを閉鎖
---
バンコク日本人商工会議所 新型コロナで追加対応
---
PM2・5濃度 チェンマイ世界最悪に
---