SENSHU ELECTRIC INTERNATIONAL CO., LTD.
We are an electric wire trading company, handling FA, communication device, etc.
SENSHU ELECTRIC group contributes to efficient procurement of electric wire in

ASEAN countries

with its global network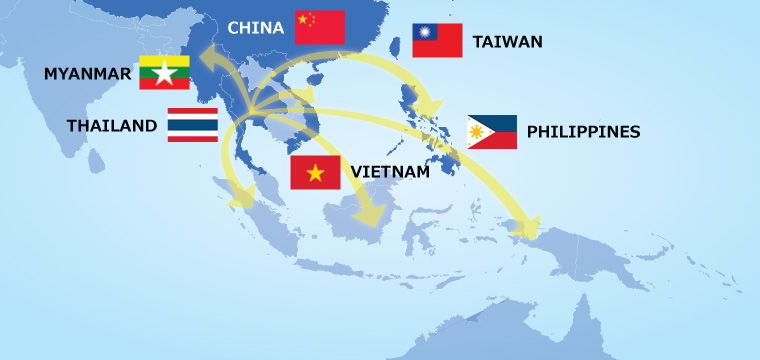 ​
The expansion of business with a view of the entire Asian region such as China, Taiwan, Philippines, Vietnam, Myanmar and other ASEAN countries, not only in Thailand.
We are handling FA, Communication tools, Power, Optical Fiber, Network and connecting with all engineering as "Coordination of electric cable trading company"
「Introducing technology solution」「Developing original products and new products」
Main Manufacturer of our products