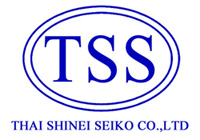 THAI SHINEI SEIKO CO.,LTD
An electronic parts manufacturer.
We offer Japanese quality standard with low price.
---
We offer cost-performance products from design to manufacturing process with high quality and reliable technology by development over a period of several years.
We propose the products according to your needs Please feel free to consult us.