TDF Fabrication Co., Ltd.
Polyurethane foam,Rubber sponge,Polyethylene foam,Polypropylene... Manufacturing and sales of Foam,Rubber and Plastics.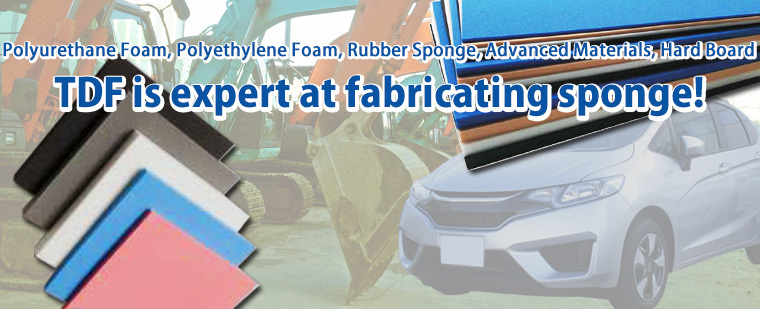 Located in Prachinburi in Thailand, TDF Fabrication Co., Ltd. is engaged in manufacturing and sales of a wide range of industrial parts made of chemical materials including foam, rubber, plastics and so on.
We can deliver your products in the best way of fabrication for prototype of one product and for mass production in the short term, because we stock a various kinds of materials in abundance, and provide solutions in all processes; designing and drawing products, selecting proper materials, etc.