THAI SANKI ENGINEERING & CONSTRUCTION CO., LTD.
Air conditioning, Sanitary & Plumbing, Fire Protection, Electric, Interior construction, Clean Room, Dry Room,
Renovation work for Rental factory etc.
CSR
---
Operation of a Pilot Plant in Thailand for a Verification Project Selected by the Japanese Government


​►

DHS-based Minimum Energy Wastewater Treatment Unit
Value Provided by Sanki Engineering
● Improves hygiene in developing countries
● Lower cost of wastewater treatment and saves energy
The "DHS-based minimum energy wastewater treatment unit" is a joint project undertaken by Sanki Engineering, NJS Consultant Co., Ltd., Tohoku University, and Nakaoka Technology University. It was one of the technologies selected in fiscal 2018 under the Wonder of Wastewater Technology of Japan, spearheaded by Japan's Ministry of Land, Infrastructure, Transport and Tourism. Under the project, we built a pilot plant in Khon Kaen, a regional city in Thailand, and have maintained steady operations there.
In March 2019, a seminar was held in Khon Kaen, assisted by Group company Thai Sanki Engineering and Construction Co., Ltd. A total of 90 participants from the Thai government, local governments from surrounding regions, and universities listened intently to learn about Japan's latest technology. Our wastewater treatment unit is easy to operate, maintain, and manage and is expected to lower costs and save energy. It is a promising technology for developing countries faced by many diseases associated with insufficient sewage treatment.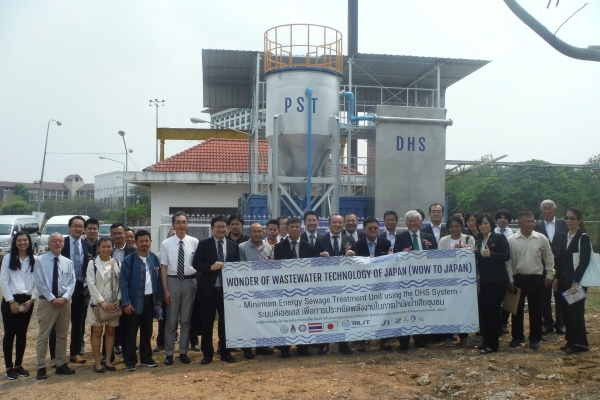 Seminar in Thailand
►

SANKI YOU Eco Contribution Point System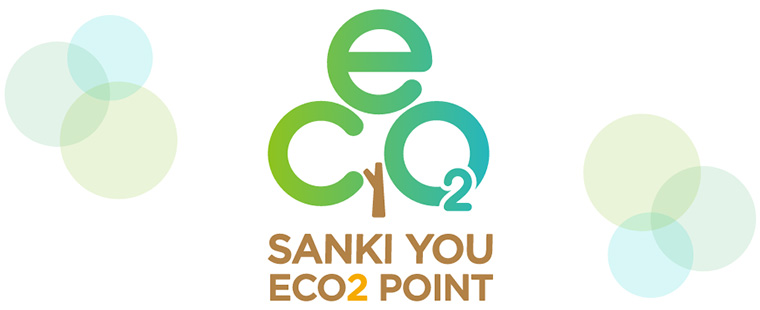 SANKI's Proposal for CO2 Reduction
By adopting the proposal, the forest will be nurtured.​
The projects of SANKI ENGINEERING are directly tied to social issues that include energy savings and energy creation.
What are the things that only we can do?
If we can address them together with our clients...
It is from such ideas that the "SANKI YOU Eco Contribution Point System" was created 10 years ago.
​For the purpose of realizing a sustainable society, we will continue our contribution through engineering.
| | | |
| --- | --- | --- |
| --- | SANKI ENGINEERING contributes to conservation of the global environment through a variety of activities | --- |
| | | |
| --- | --- | --- |
| --- | SANKI YOU Eco Contribution Points are utilized for forestation | --- |