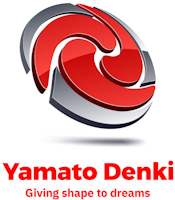 Yamato Denki (Thailand) Co., Ltd.
Giving shape to dreams
Leading company of plating technique in Thailand
We're professionals Hoop Au Spot Plating (Selective gold plating), Hoop Tin plating with Re-flow Treatment.
Especially, in the field of selective gold / Silver plating, we can be the processing of the world latest micro connector.
You'll be business with us with confidence.
In addition we have a lot kind of plating as conventional type ( Rack type, Barrel Type ).

SHINSEI (THAILAND) CO., LTD. operates our factories on the basis of our slogan "We don't pollute the Thailand". Effluent treatment facilities and exhaust-gas treatment facilities that meet Japanese environmental standards have been introduced to our factories for the improvement of the environment in Thailand. We will continue an environment-friendly manufacturing.

If you have any troubles in the surface treatment, please feel free to contact us anytime.
Company Name
Yamato Denki (Thailand) Co., Ltd.
Representative Person
Managing Director : Masayuki Nakayama
Business Description
Hoop Selective Gold plating.
Hoop Selective Silver plating.
Hoop Tin plating with re-flow.
Electroless nickel plating ( Low, Middle, High Phosphorus).
Electro nickel plating. ( Bright, Semi bright ).
Electro Tin plating. ( Bright, Dull ).
Electro Tin/Bismuth alloy plating.
Electro Nickel/Tin black alloy plating.
Electroless PTFE ( Teflon ) composite plating.
Chemical polishing, Surface cleaning
Special acid treatment.
Chemical Conversion Treatment.
Passivation Treatment.

Product Line
Automotive ( Terminal, Busbar, Sensor etc...), Computer products, Semiconductor component, etc...
Rojana Industrial Park (Ayutthaya)
40/17-19 Moo 5, U-Thai, U-Thai, Ayutthaya 13210 399-0428
Japan
Contact List
Rojana Industrial Park (Ayutthaya)
TEL : 0-3574-1741
FAX : 0-3533-2230
Nakayama/Managing Director : 081-904-8359
nakayama@yamato-denki.co.th

Chakrawut Raisaeng / General Manager : 086 329 6806
chakrawutr@yamato-denki.co.th

, Uthai, Ayutthaya 13210
Thailand
Website
http://www.yamato-elec.co.jp/english/index.html
Parent Company
YAMATO DENKI IND CO.,LTD.
Shareholder
YAMATO DENKI IND CO.,LTD.
Bank
Mizuho Corporate Bank Limited, Kashikorn Bank Pcl.
Certificate
ISO9001:2015 ISO14001 ISO/TS16949
Major Customer
Precision parts for automobiles.(Important safety parts etc.....)
Computer high precision parts.
High precision motor parts.
Air Conditionor parts.
Camera parts.
Customers dealing with these products.

##cookieAndPrivacyPolicy##