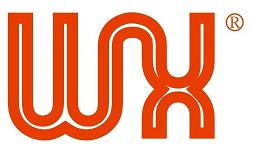 weixin precision mold co.,ltd
Company Name
weixin precision mold co.,ltd
weixin precision mold co.,ltd
Representative Person
Sales manager : Smilealice
Business Description
1. Standard parts for plastic mold: Ejector pin, step ejector pin, Rectangular ejector pin, Ejector sleeve. Collector pin, Semi-conductor components, Runner &Gate components, Sprue bush and so on.
2. Standard parts for press die mold: Punches and button dies for forming, guide post sets (guide bushes, guide pillar, ball retainer,).Holder guide post sets. Lock punch, Ejector punch, block punch and son on
3. Custom-made parts: Gate core, core pin, insert pin, square core, screw core, various block, Screw ball, electrodes (gate electrodes, common electrodes crew electrode, NC electrode) .Shaft supports, Die-casting core pins.
4. Industrial machinery parts and some automotive parts

5. Parts can be coating: Tin, TiCN, Chrome.Nitrided.Black oxide finish, laser etching.

Product Line
Business service product: precision guide bush, Guide pillar, Ball retainers, Guide holder sets ,Mold base ,Coil spring, Die punch , Tungsten punches ,Die button, Dowel pin ,Nitrogen , Insert pins ,Core pin, Ejector pins ,Ejector sleeve .Rectangular pin , Ejector punches, Lock punches, Air vent, support pin, finger pin, Sprue bush, taper pin ,EDM machinery, Wire cutting, according to standard of "MISUMI" ,"PUNCH","HASCO","DME","FUTEBA","DANLY","FIBRO".
Contact List
No 2.Dongyinxi Str,Shatou zone,Chang'an Town. Dongguan City,Guangdong Province 523850
China
TEL 86-769-82385086, 86-769-82388182
##cookieAndPrivacyPolicy##