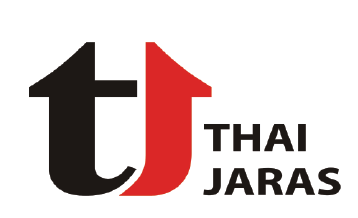 Thai Jaras Paints/Inks Co., LTD
The Specialist in Total Color Solution
THAI JARAS PAINTS/INKS CO., LTD
In 2004 Thai Jaras Paints/Ink Co., LTD was established in Thailand as a branch company of Guang Li Paints Co., LTD of Taiwan, founded in 1988. Since then, Thai Jaras is proud to say that it has continued Guang Li's 20 year tradition of providing for customer needs with sincerity, professionalism, and creativity.
In order to create high quality products and become known as a leader among paint suppliers, only the highest grade materials ,procured both locally and internationally,
are used in our production. In addition, we are constantly researching new methods and keeping abreast of new technologies in order to maintain competitiveness and efficiency.
Guang Li supports our products in both Thailand and Taiwan with their technical expertise and customer service, so that the customer feels satisfied at all times.
Our objective is to offer competitive prices by employing the most advanced technology, so we can continue to foster positive partnerships with our clients.
If you have any complaints or questions please do not hesitate to contact us. We will respond promptly to your inquiry.
Company Name
Thai Jaras Paints/Inks Co., LTD
Thai Jaras Paints/Inks Co., LTD
Representative Person
Kuo Chung-Yang
Business Description
Industrial Coating Maker
Product Line
specialize in Metal, Plastic, and Automotive Refinishing Coating.
Aluminum Wheel Rim Coating, Electronic Plastic Coating,
Website
www.thaijaraspaints.com
Employee
25 (Thai Co-workers)
5 (Taiwanese Co-workers)

##cookieAndPrivacyPolicy##