OTICS (Thailand) Co.,Ltd.
Providing and manufacturing high quality products as a top-tier company in the automotive engine parts industry.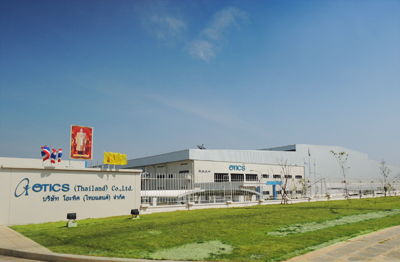 Professional processing machinery parts with high precision.
OTICS (Thailand) Co., Ltd. was established in 2012 with a technology which has been practiced in Japan and quality that is highly trusted from customers.
We are expert in the fields of automotive components, especially for the Engine parts.
For the process, we are specialized for high precision machining and assembling.
​
Company Name
OTICS (Thailand) Co.,Ltd.
Representative Person
President: Yukihisa Kurogi
Business Description
Processing and assembly of components such as automotive engines.
Product Line
Roller Rocker Arm, Hydraulic Lash Adjuster, Cam cap, Cam Housing
Address
Amata City Rayong Industrial Estate
7/381, Moo 6, Tumbol Mabyangporn, Pluak Daeng, Rayong 21140
Thailand
TEL (038)027-463-66
FAX (038)027-472
Parent Company
OTICS HOLDINGS Corporation
10 Hamadashimo, Nakabata, Nishio City, Aichi 444-0392 JAPAN
TEL +81-563-59-6481
www.otics.co.jp
##cookieAndPrivacyPolicy##