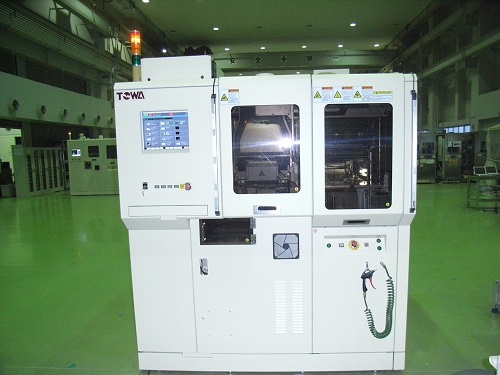 SSERC mainly deals with the purchasing, recycling and sales of used semiconductor manufacturing machines, etc. Joint venture company with SCREEN Semiconductor Solutions Co., Ltd., Towa Corporation and Horiba Ltd.
<Main Products>
・SCREEN
Coat/Develop
・TOWA
PKG mold machine, LED silicone mold machine, Singulation machine
・HORIBA
X-ray inspection, Material analyzer
Company Name
SSERC Co.,Ltd.
SSERC Co.,Ltd.
Business Description
Purchasing, reconditioning, sales, servicing of semiconductors/liquid crystals/PCB manufacturing machines, environmental/semiconductor measuring and analyzing devices, medical machinery and equipment, precision molds, electronic part manufacturing & inspection equipment, recycling of parts and sales of service parts.
Product Line
<Main Products>
・SCREEN
Coat/Develop
・TOWA
PKG mold machine, LED silicone mold machine, Singulation machine
・HORIBA
X-ray inspection, Material analyzer
Minami-Ku, Kyoto, Japan
-, Kyoto, Kyoto 6018203
Japan
TEL +81-75-934-8151
FAX +81-75-934-8152
E-mail ichikawa@sserc.co.jp
Parent Company
SCREEN semiconductor solutions
Shareholder
SCREEN semiconductor solutions
TOWA
HORIBA
##cookieAndPrivacyPolicy##