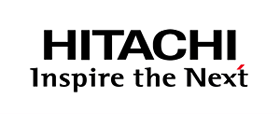 Hitachi Asia (Thailand) Co., Ltd.
Industrial Components & Equipment Group
Sales & Service of HITACHI Motor, Inverter, Circuit breaker, Air compressor, Ink jet printer, Hoist and so on.
Air Compressor Line-up
Hitachi answers customer's needs that wants an air compressor whose environment-load is as low as possible by providing energy-saving products.
The wide line-up which corresponds to various wish of customer. You can select air compressor flexibly according to the use purpose or the individual condition.