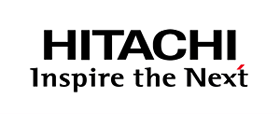 Hitachi Asia (Thailand) Co., Ltd.
Industrial Components & Equipment Group
Sales & Service of HITACHI Motor, Inverter, Circuit breaker, Air compressor, Ink jet printer, Hoist and so on.
Industrial Ink Jet Printer UX:Series

Continuous ink jet printer is marking equipment for various products in industry.

The features are high speed printing, non-contact printing, clear printing and flexible printing.
CO2 Laser Marker:LM-C300Series

Meets a wide variety of industrial coding requirements.

Developed with Hitachi's experiences and know-hows.

Simple, Stable and intuitive operation by new cooling system is realized.
Marking Vision system:MC-20S

Hitachi Vision System does not overlook print defect by strict collation inspection.

We strongly support the date "reliable".