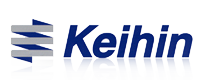 KEIHIN METAL (THAILAND) CO., LTD.
Specialty of manufacturing spring processing parts
Quality assurance
---
Keihin Metal (Thailand) Co.,Ltd. is committed to maintain the ISO9001 and IATF:16949 quality standard system to ensure the trust and satisfaction of its customers and the efficiency of its own management.
We are Aiming to minimize the environmental impacts of new materials and processes through prior assessment of their environmental impact and seeking ways to minimize the consumption of resources and eliminate or reduce the production of releases to the environment and to minimize the quantity of waste.

​


Click to Enlarge ⇒

ISO9001

ISO14001

IATF16949
​

Image Dimension Measurement System

Maker:KEYENCE
Model:IM-6125
Automatic measurement function
---
​

Maker:KEYENCE
Model:VHX-5000
Magnification:20x - 200x
---
​

Non-contact Measuring System

Maker:ARCS
Magnification:0.3x - 1.8x 1 unit
Magnification:0.7x - 4.5x 2 units
---
​

■Tensile Tester
Maker:HOKO ENGINEERING
Spec:0 - 50Nmm (1 unit), 0 - 2000Nmm (2 units)

■Torque Tester
Maker:HOKO ENGINEERING
Spec:0 - 500Nmm (1 unit), 0 - 10000Nmm (1 unit)

■Durability Testing Machine
for compression spring, tension spring, torsion spring
(2 units)
---