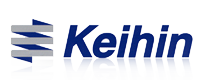 KEIHIN METAL (THAILAND) CO., LTD.
Specialty of manufacturing spring processing parts
Network
---
Please click each company name to see details.
594 Noguchi-cho, Naka-ku, Hamamatsu-shi, Shizuoka 430-0919

TEL:053-461-4351
---
2471 Ono, Hamakita-ku, Hamamatsu-shi, Shizuoka 434-0002

TEL:053-582-2800
---
#312 Daiei Bldg, 2-39-3 Kita-machi, Nerima-ku, Tokyo 179-0081 JAPAN
TEL:03-3931-4731
---
1076 Sugi, Tenryu-ku, Hamamatsu-shi, Shizuoka 437-0602

TEL:053-984-0220

​

---
198-5 Tobihiramatsu, Iwata-shi, Shizuoka 438-0216

TEL:0538-59-3511



---
​
LOT NO,I-M11,SURYACIPTA CITY OF

INDUSTRY,KARAWANG,WEST JAVA INDONESIA

PT KHN Metal Indonesia has established in Karawang, West Java, Indonesia on February 2012. We are the sister company of Keihin Metal Industry Co.,Ltd Japan and Keihin Metal Co., Ltd Thailand. Based on long experience in Japan and Thailand, We continue aiming our motto "Establishing Trust" in Indonesia.

Services : Automotive parts manufacturing
Products : Spring, Wire forming products, Snap ring, etc.
---