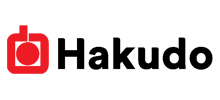 Hakudo (Thailand) CO., LTD.
Professional sales of aluminum, copper, stainless steel (We have variety kinds stock of metals in Thailand)
Inventory and small lot sales of metal material

---

We are global distributor of non-ferrous Metals!
We stock and process Plate, Bar, and Pipe, in aluminum,copper and stainless.
Our stocking locations in Japan, Thailand, China, Malaysia and Vietnam provide outstanding service to satisfied customers in Asia.
Especially in Thailand, we can save cost of metal by importing instead of customer,because we are importing metal form Japan month twice a month.
If your request in urgent, we can import metal by airplane. In that case we can delivery that within 7 working day.
Company Name
Hakudo (Thailand) CO., LTD.
Representative Person
MANAGING DIRECTOR : Mr.Tatsuya Aoyama
Business Description
Non-ferrous metal (Aluminium, Copper, Stainless Steel)
Address
1 Vasu 1 Building, Room 1101/4, 11th Floor,
Soi Sukhumvit 25, Sukhumvit Rd., Klongtoey-Nua, Watthana, Bangkok 10110
Thailand
Warehouse
1. Bangna-Trad
2. Laem Chabang
Contact information
TEL: 02-054-3733-4
FAX: 02-054-3735

Japanese
Mr. Tatsuya Aoyama: 081-720-4439 aoyama@hakudo.co.jp
Mr. Junta Kawai: 092-270-0386 kawai@hakudo-thailand.com

Thai
Ms. Supitsara Toonkaew: 065-504-9030 sales003@hakudo-thailand.com 
Parent Company
HAKUDO CO., LTD.
11 floor Mitsubishi Building, 2-5-2 Marunouchi, Chiyoda-ku, Tokyo Japan
TEL +81-3-6212-2811 FAX +81-3-6212-2826
Associated company
Partner company
Fujimaki Steel(Thailand)Co.,Ltd.
Business description: Manufacture and distribution Free Size Plates in specialty steels and non-ferrous metals
Japanese: Mr. Tatsuya Aoyama(081-720-4439 / aoyama@hakudo.co.jp)
Thai: (TEL:02-054-3733-4 / FAX:02-054-3735)
West Coast Aluminum & Stainless, LLC
Business description:Aluminium coil ,Stainless sheet ,Stainless bar and Stainless tube
Japanese: Mr. Tatsuya Aoyama(081-720-4439 / aoyama@hakudo.co.jp)
​Thai: (TEL:02-054-3733-4 / FAX:02-054-3735)
##cookieAndPrivacyPolicy##