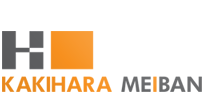 KAKIHARA MEIBAN (THAILAND) CO.,LTD.
Label Printing & Silk Screen
Company activities
We use various activities to promote staff teamwork.
---
Our 2 staff teams compete in both individuals and team sports.
We have a Sepak-Takraw court and Ping-Pong table within our facility for staff to enjoy. A volunteer soccer team plays interleague game with teams from other company.