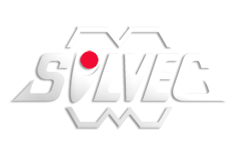 THAI SILVEC CO.,LTD.
Alumite, Aluminum Chemical Conversion Treatment, Plating Surface Treatment Technology
Solving Problems through Development and Proposals
THAI Silvec strives to solve our customers' troubles and concerns through continuous research/development and VA/VE proposals.
While it comes naturally for us to work together with our customers to achieve the best results, we are always devoted to satisfying our customers. We have a number of specialists (Team IMPA), who have been studying surface treatment technology for years that are ready to support your success. Consult us with your needs!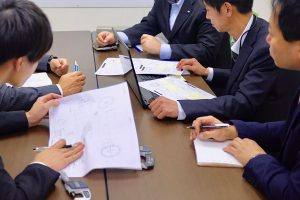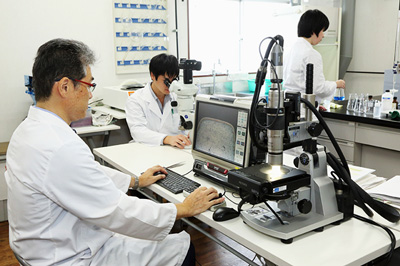 Zinc Die-Cast to Plating - One Stop Service
Zinc die casting is an excellent method that enables mass production of products with high precision. It eliminates an extra process post die-casting, even for complex shapes.

SILVEC has the knowledge and experience of applying high precision plating to small precision zinc die casting. Functions can be added if desired by the customer (appearance, dimensions, rust prevention, etc.).

We also have a proprietary treatment solution that improves the casting surface of zinc die casting. Depending on the needs, we can introduce die casting manufacturers that are considered to be a better match. We are happy to offer one-stop services from die casting to surface treatments. Please feel free to contact us.
■ Surface Tretment Methods of Zinc Die-cast
Plating

Various types of plating are possible

(copper plating is required depending on the type) Function can be added.

Chemical Treatment, Trivalent Chromium Treatment

Direct Conversion Treatment is possible.

Improve Corrosion Resistance (passed SST50h)

Anodizing

Cannot be processed
Supporting Companies Transfer Operations to Thailand
►

Customers with a Subsidiary in Thailand

We support overseas transfer of products that require surface treatment (plating, anodizing, chemical conversion, etc.) to Japanese customers who have factories in Thailand. Prior to the transfer, we recommend a trial production, an evaluation in Japan, and selecting chemicals and designing production.
​

►

Customers who would like Transfer Operations to Thailand

We have relationships with a wide range of companies in Thailand. We are happy to research the availability of specific components, and or propose different solutions to requests. Please consult with Silvec Japan or Thailand.

​
---
Quality Control / Environmental Protection

►Quality Control

Silvec has established one of the best quality control methods for surface treatment products in Japan. Based on our knowledge and with Thailand's great resources, we have been operating and improving under the ISO9001 and IATF16949. We will continue to design our operations and systems based on evidence and scientific analysis, while continuing to educate our employees to serve our customers with the best quality products/services.

►Environmental Protection

Thai Silvec obtained its ISO14001 in January, 2020. Thai Silvec will continue to respect and conserve the environment, as well as focus on BCP to fulfill our duties to help protect the environment.