GUNMA SEIKO (THAILAND) CO., LTD.
Utilizing technical cold forging technology, we are leading a new era of aluminum and steel.
Aluminum and iron cold forging integrated production plant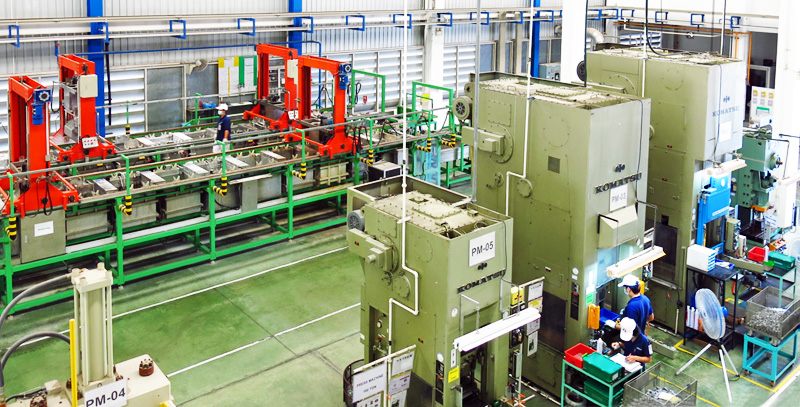 Gunma Seiko has been consistently working on establishing cold forging technology
since be established in 1968 by Mr.Takachi Marumo (丸茂隆千).

Gunma Seiko's management principles is "The drive to challenge and the sincerity of service"
we have been passionate about challenging new technology as a group of selected engineers.

The potential as a material hidden in aluminum, such as weight reduction and strength enhancement
​and utilizied processing technology of cold forging which is plastic working.​

Based on two of above, we deliver high-quality products to a wide range of fields
such as motorcycle and automotive, hydraulic equipment, leisure products such as fishing gear and boat, and OA equipment.
---
THE STRENGTH OF GUNMA SEIKO
---
HIGH PRECISION COLD FORGING PRODUCTS

・Motorcycle parts group
・Automotive parts group
・Leisure related
・OA equipment
・Construction component parts
・EV related parts


↓Click here for details ↓
『 Forging part introduction 』page
---
COLD FORGING TECHNOLOGY

Utilizing our abundant technology and experience in cold forging, we are always working on technology development one step ahead.


↓Click here for details ↓
『 Technology introduction 』page
---
INTEGRATED PRODUCTION SYSTEM

We have built an integrated cold forging production system that realizes high quality and highly productive aluminum processing.


↓Click here for details ↓
『 Production equipment 』page