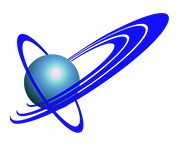 Blue Star R&D Co., Ltd.
Ultrasonic deburring and cleaning manufacturer Blue Star R&D with high performance and theory
Other Specialized Machines
In order to reduce labor costs, to stabilize quality, and to strengthen your international competitiveness, let's eliminate the misunderstood ultrasonic cleaning technology and introduce the latest ultrasonic cleaning system based on true ultrasonic cleaning technology.
As COVID-19 rages on, many companies are reviewing their processes to strengthen their international competitiveness in anticipation of the aftermath of COVID-19 being quelled.
Among them, cleaning process is easily overlooked and put on the back burner in terms of quality control. It's also supposed to be the last bastion that has the most to do with quality. The reason is simple. It's hard to understand, complicated, hard to solve, and somber. But that's because ultrasonic cleaning is full of misconceptions and nothing has changed from 30 years ago.
We have theorized the ultrasonic cleaning technology (shibano theory) and proved that visible bubbles are not cavities generated by ultrasonic waves, but gas aeration phenomena generated by ultrasonic waves, and that these bubbles are simply air bubbles, which only work to deter and absorb ultrasonic waves.
We developed a cavity strengthening system and developed a cleaning technology, using impact force at the time of generation and annihilation of spherical nebula-shaped cavities (microvacuum nuclei), and proposed the application of this technology, which is called "true ultrasonic cleaning technology."
Currently, the largest cavity has a diameter of 10 mm and the energy of one cavity is 1,000 times (theoretical) more than a typical water washing cavity. True ultrasonic cleaning technology has since expanded its range of applications beyond powerful cleaning to include ultrasonic deburring, ultrasonic polishing, and ultrasonic etching.
The followings are applications of the new ultrasonic cleaning technology.
Cavitation Enhancement system : Level and Horizontal Movement Type Ultrasonic Cleaning System for Large Molds :

PERION-Mm-EH-25-4800, 7200

Size for mold for Width 1m~1.5m, Length 1m~2.5m, Height 150㎜~300㎜, Wight 1t~5t. A mold is submerged in a cleaning tank, then a large ultrasonic vibration plate is horizontally thrown over the upper part of the mold, and the mold at the bottom is irradiated with powerful ultrasonic waves for cleaning.

weak alkaline water-soluble cleaning agent is used as cleaning detergent. The dissolved air is removed by vacuum degasser, and strong ultrasonic waves remove the stuck dirt.
---
Metal mask ultrasonic cleaning and drying machine with enhanced cavitation system :

MARS-Mms-40-1200, 2400

Only the part of metal mask to be cleaned is sandwiched between a ultrasonic vibrator and an ultrasonic stabilizing reflector, and the degassed cleaning solution is introduced into it. It takes only about 10 seconds.

After this, our ultrasonic SIRIUS-SuperMulti 40KHz basic frequency up to 280KHz wide area simultaneous multiple wave oscillation + SWEEP function for 30 seconds for precise and powerful ultrasonic cleaning.

Since the cleaning solution is degassed, numerous spherical nebula-shaped cavities (microvacuum clusters) are generated and clean.

It takes only 3 minutes from cleaning to drying.
---
Ultrasonic casting sand removal device with cavitation strengthening system :

MARS-CSR

Removal of casting sand for casting aluminum, FC, etc.
Casting sand removal system for engine heads, blocks, oil pans, manifolds, valve bodies and hydraulic system of passenger cars and trucks.

The size varies, but in the case of an engine, we have made a device that can process two bottles of 650mm x 300mm x 200mm in two minutes at the same time a standard. This is because an order for a casting sand removal system for an F1 engine was the catalyst.

Of course, we can also handle non-standard items, from small items to larger items.
Ultrasonic casting sand removal is our original technology to remove casting sand inside by vacuum treatment before and after placing it in water, removing air around the casting sand, and irradiating powerful ultrasonic waves of our original frequency externally.
---



Gravure Cylinder Ultrasonic Cleaning System

Low-alkali environment-friendly cleaning agent without use of solvent. Used for precision cleaning of delicate gravure cylinder.

Place the gravure cylinder removed from the printing machine on a dolly, move it, combine it with this one-cycle fully automatic via cylinder cleaning machine, and push the push button switch. The gravure cylinder is automatically chucked, conveyed to the cleaning tank, and rotated while performing powerful ultrasonic cleaning. After that, it is easy to wipe off in the intermediate process and cover the protective sheet. It will automatically return to the dolly.

The industry's first compact one-cycle automatic gravure cylinder cleaning device. Industry's long-awaited low-cost automatic machine.
---
Ultrasonic Cleaning system for filters

Disc filters and pleated filters for liquid crystal films, turbine air intake HEPA filters for thermal power plants, general-purpose filters for factory offices, oil filters for ships, etc.

If you have any problems about any filters, please contact us.
---
Please feel free to contact us if you need any further information.

​
---