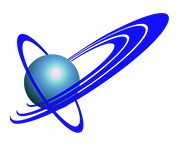 Blue Star R&D Co., Ltd.
Ultrasonic deburring and cleaning manufacturer Blue Star R&D with high performance and theory
Fully Automatic Cleaning System
If a cleaner doesn't clean well, it's just a box.
Ultrasonic cleaning technology that also manages dissolved oxygen in liquid, backed by experiments and ultrasonic cleaning theory.
This is a general-purpose, fully automatic, ultrasonic cleaning system with the world's strongest cavitation enhancement system.
In 1993, the stratospheric ozone protection award was given by the U.S. EPA (Environmental Protection Agency), and the ultrasonic technology bloomed after 20 years. It has evolved.
Fully Automatic Cleaning System with Cavitation enhancement system




VEGA-EH Series

 [2-tank type to 9-tank type]

(40 models)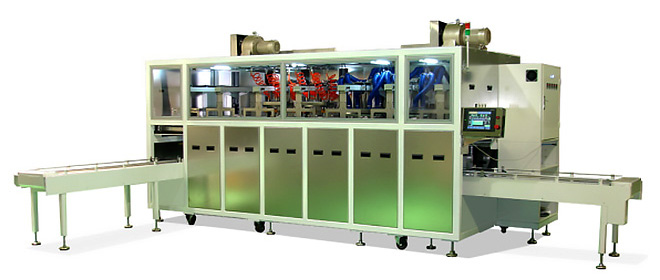 Features
We propose the best cleaning system for our customers by combining pre-cleaning (degreasing), strong precision cleaning, rust prevention, drying, etc.
Both ultrasonic barrel polishing and vacuum drying can be incorporated as required.
We take care of your work, conduct experiments, and share data with you. We guarantee the quality and mass production capacity to meet the customer's requirements.
We provide full technical guidance after delivery. The delivery of an automatic machine is not the end of the line. It is just a beginning.
We will work together to meet the changing needs of our customers. Consider installing a crystal of the best in ultrasonic technology.
Target Materials
This is fully automatic cleaning system after machining and precision molding of metals, ceramics and their composite materials,.
Cleaning Agent
Water, pure water, water-soluble detergent(weak alkali), water-soluble rust inhibitors, Liquid coolant, hydrocarbon solvents
We choose the best cleaning agent for our customers. We do cleaning test with the reasonable price and the most safety detergent.
Model
Ultrasonic output
1200W
2400W
3600W
4800W
6000W
Shape of Basket


* W(mm) x L(mm)

300mm x 200mm
400mm x 300mm
500mm x 360mm
600mm x 400mm
800mm x 400mm
Maximum capacity
10kg
15kg
20kg
25kg
30kg
Ultrasonic Generator and Transducers
20KHz~280KHz
25KHz~275KHz
---
Please feel free to contact us if you need any further information.

​
---