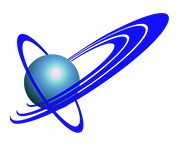 Blue Star R&D Co., Ltd.
Ultrasonic deburring and cleaning manufacturer Blue Star R&D with high performance and theory
Creativity

We face nature and see phenomenon.
We will develop our ultrasonic cavitation applied technology.

Passion

We never forget our porpose and lose modesty. Our important thing is to value impression and to basic test. Always be patient and thanks to others.
Blue Star R&D


~Ultrasonic deburring, Ultrasonic cleaning with theory and experience~
Dream

We familiarize our developed ultrasonic cavitation technology and our enviromental friendly cleaning technology to the world.

Vanguard

We always listen to customer's voice and know needs in tublent times.
Company Name
Blue Star R&D Co., Ltd.
Representative Person
President : Miyuki Shibano
Business Description
Blue Star R&D manufacture extremely strong ultrasonic deburring cleaning machine.
It can create extremely strong and countless cavities (Spherical nebula type cavities) inn water.
Most parts are by OEM production and we only produce important core parts.
Product Line
Ultrasonic deburring cleaning system, Ultrasonic cleaning system,
Ultrasonic deburring polishing and cleaning system, Ultrasonic Tester and others
Address
1-31-1 Yokoyamadai, Chuo-ku, Sagamihara, Kanagawa 252-0241
Japan
TEL 042-711-7721
FAX 042-711-7237
E-mail blue_star@blue-galaxy.co.jp
Website
http://www.blue-galaxy.co.jp
##cookieAndPrivacyPolicy##