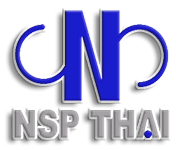 NISSAN SPRING (THAILAND) CO.,LTD.
Challenge to Top Precision Spring Company in ASIA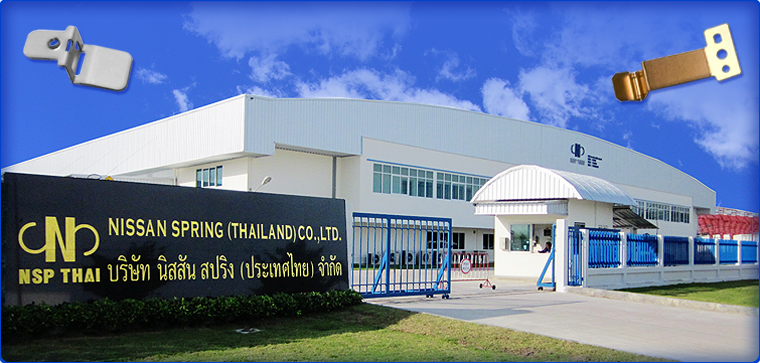 "Challenge Everything" is our slogan.
​We challenge every difficulty.
NISSAN SPRING (THAILAND)CO.,LTD. was established 2005 in Eastern Seaboard Industrial Estate of Rayong as a 100% subsidiary company of Nissan Spring Co. which is a leading manufacturer of precision springs for automobile and construction machine in Japan. We produce high-quality and complex figure wire springs and flat springs for automotive-related, AV equipment, office equipment, optical equipment, home electrical appliances, and a wide range of other customers.
Company Credo:
・We realize the happiness of employees and their family by supplying the products which satisfy customers' expectations.
・We create lively workplace where people challenge the job with dreams and hope.
・We advance development of human resources who can consider global environment and responsibly contribute to the community.

ISO9001(2015)、ISO14001(2015)、IATF16949(2018,Jan)
NS-T (Nissan Spring Thailand) pursue

Product introduction
► Wire Springs​​

---

・Diameter of 0.1mm to 8.00mm is available
・Our wire springs have been adopted to a wide range of application such as pump spring for shampoo and rinse to engine spring of automobile.
・In particular, those coil springs severely load controlled due to the strict D/d are our specialized product since we inherited long-term accumulation of technology from our parent company.

Click here for more information
► Flat Springs​​

---

・Thickness of 0.05mm to 3.00mm is available
・The shape of flat springs is complicated and deformable, so load control specification is generally strict. As well as the wire springs, the flat springs also are used in various industrial fields.
・The technology of flat springs was inherited from the predecessor organization Mitsubishi Steel's precision spring division and its skills are improved in Thailand.

Click here for more information
► Equipment​​

---