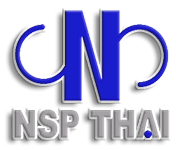 NISSAN SPRING (THAILAND) CO.,LTD.
Challenge to Top Precision Spring Company in ASIA

---
Our KAIZEN (Improvement) activities from Q.C.D. viewpoint
The number of employees' suggestion for KAIZEN activities have been increasing year by year since its start. The number of suggestion which used to be only a few monthly at the beginning is now more than 50 always. At the morning assembly beginning of every month, we give an award to the employee who made a best suggestion.

Other than monthly activities, we hold KAIZEN contest twice a year where 14 teams compete each other for the championship. The champion team is also awarded by overall score.
・Seiri
・Seiton
・Seiso
・Seiketsu
​・Shitsuke
【BEFORE】 We air-blow the power dust adhere to the gap of springs after chamfering by dry barrel. It had taken more than 1 minute for complete removal.

【AFTER】 We used mandrels to run through the spring products so that the springs spin around the mandrel when air-blew and completely descaled within 30 seconds.
【BEFORE】 Setup operator used to set up by reading the setup manual sheet in which the arrangement was closely described.

【AFTER】 We recorded the setup procedure in DVD. Since then setup was done by observing the DVD screen and setup time was reduced average by 15%.

【BEFORE】 Wire springs are heat-treated after forming. And due to the discharged heat from the furnace, temperature of the factory was force to lower by air conditioner.

【AFTER】 We fit on noninflammable fabric cover around the furnace exit in order to block the thermal discharge. As a result, we did not have to lower the temperature and we could save electric cost by 2%.
【BEFORE】 Improper labeling occurred infrequently in the past, and it had taken time and effort to figure out WIP and inventory.

【AFTER】 The error could be eliminated from material receiving through product shipping, and that enable us to grasp the WIP and inventory in real time.