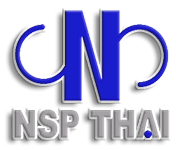 NISSAN SPRING (THAILAND) CO.,LTD.
Challenge to Top Precision Spring Company in ASIA

---
We always try to make our response promptly
​to become reliable supplier
Please feel free to fill out the form below for quotation, design and any other inquiries and contact to the following person in charge. We will get back to you as soon as we can.

TEL 033-211-094~8
FAX 033-211-099

​

【Person in Charge】

Ms. Kannika 086-608-0740 kannika@nissansp.co.th

Mr. Ouchi  061-025-5223 ouchi@nissansp.co.th

Mr. Kurita  092-259-0540 kurita@nissansp.co.th

←Click on the map to enlarge.