We are specialist in measurement & heat controlling.
---
SIAM SANKO we are professional in "HEAT"

We are proud of our abundant knowledge about heat.
With the motto of our Vision & Philosophy, "What we should be for consumers!", we will deliver the best products for everyone's need.
We are pleased to offer you our goods which have proven.

【Generate and control heat】 Hot air generator / Oven / Far infrared oven / Temperature control panel

【Generate Heat】 Cartridge heater, Electric heater, Sheath heater, Micro heater, Rubber heater, Plug heater, SIC heater, Radiant heater

        
【Heat Measurement】Sheath Thermocouple, R Thermocouple, Resistance Temperature Detector, Duplex Thermocouple
---
---
▼ Click to enlarge image ▼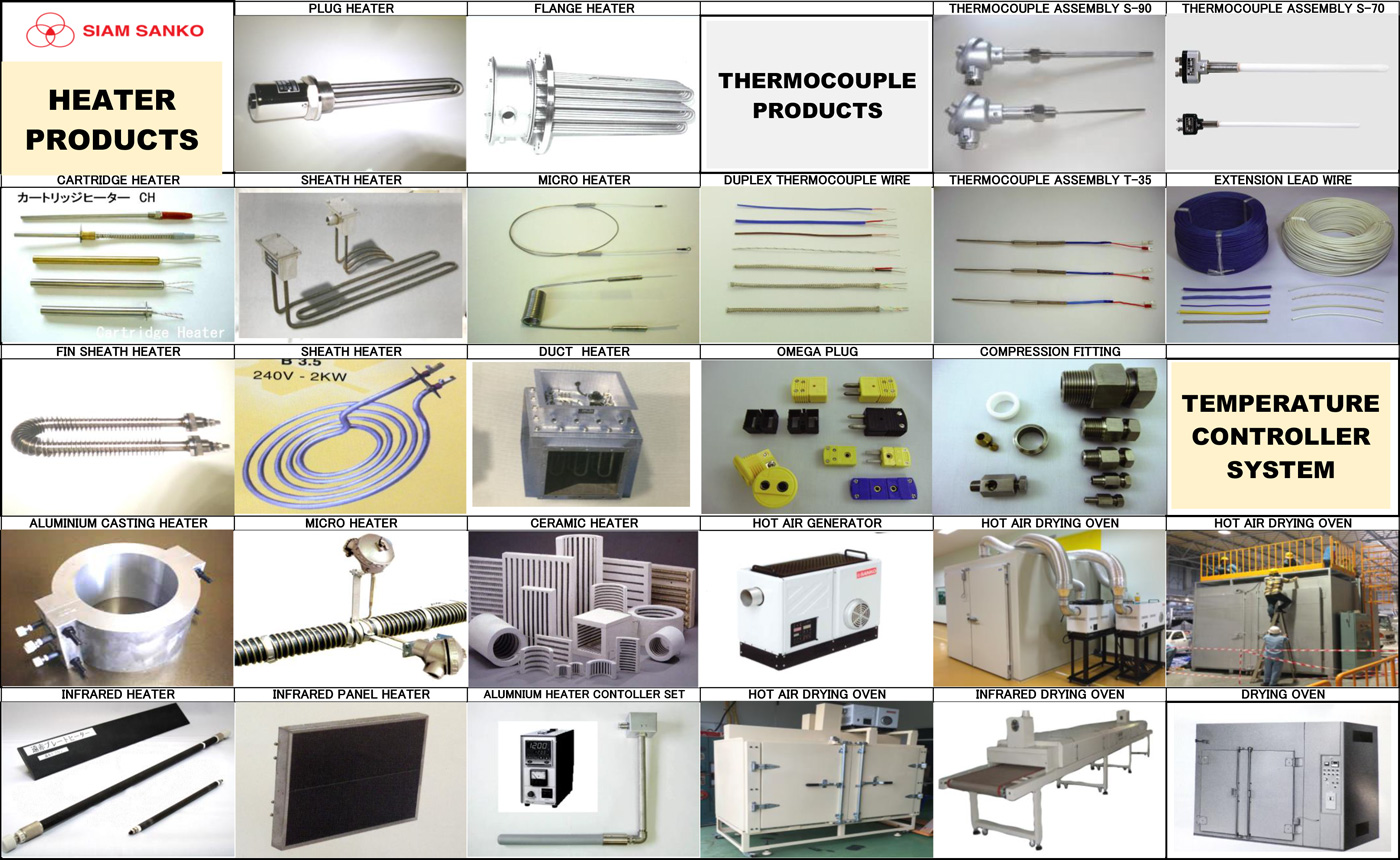 ​
Thermocouple Calibration Service
The quality and maintenance of the thermometer is a very important factor, in factories where heat treatment and strict temperature control are required.
Our company not only manufactures thermometers, but also guarantee that the thermometer can display the correct temperature by performing temperature calibration.
Please use our temperature calibration service, for quality maintenance, quality assurance, ISO etc.