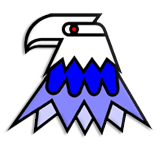 Fukugo Shizai (Thailand) Co., Ltd.
manufacture and sale for products concerned to Plastic Mould like as release agents, anti-rust agents, lubricants, cleaning agents, etc.

---
To response to customers' needs!
We have created products for customers' satisfaction since establishment, and taken initiative in manufacturing and sale aerosol products for industrial. The action force in relation to technological innovation is demanded along with changes in economic conditions, transfiguration of the social environment. We, without stop in the present situation, attempt to contribute to the society aims to go forward, develop and mutual prosperity with customers. In Addition, we acquired ISO 9001, 14001 in the head office and laboratory. We match continuously the environmental activities along with this basic policy to contribute to maintain the good living environment.
For spray products relation to Plastic injection, such as mould release agent, anti-rust agent, lubricant, cleaning agent, please leave them to us, Fukugo Shizai Co., Ltd.