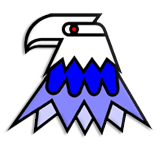 Fukugo Shizai (Thailand) Co., Ltd.
manufacture and sale for products concerned to Plastic Mould like as release agents, anti-rust agents, lubricants, cleaning agents, etc.
Mould Release Agents
---
『META FORM: 107/307』

Mould Release with Secondary Process

---


To be mould release with paintable type. It has no effect for next process like painting, printing, welding, plating, stamping, etc. It has also no effect for plastic parts and no problem concerned to solvent crack, etc.
『META FORM: BS/MC-5』

Modified Silicone Mould Release

---


To be mould release with composed of modified silicone. The remaining on mould is a little and finished product is good. The secondary process is possible in case of small amount application.
・「BS」 Stickiness is a little type 
・「MC-5」 Excellent release performance type
『META FORM: CL-2』

Silicone Mould Release

---


To be silicone mould release with excellent release performance type. Among the silicone-based release agents, it has a relatively smooth, and the dirt on mould or product after releasing is rather less.
※Unable to use for work with secondary process, please beware
~Other Mould Release (META FORM)~

---


​Except the above mould release agents, fluorine-based or powder-based or others release agents are also available. It is possible to import from Japan by customers' request. However it takes time for delivery, so it is necessary to advance talking.