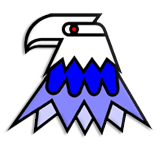 Fukugo Shizai (Thailand) Co., Ltd.
manufacture and sale for products concerned to Plastic Mould like as release agents, anti-rust agents, lubricants, cleaning agents, etc.
Other products
---
『SPOT PP』

 

~Surface treatment~

---


This agent vanishes the gloss of the weld line and embossing & frosting on the plastic product by thin spraying method. It can be also used for the chemical resistance plastic.
​(PP/ABS/AS/PC/PMMA/PA/PS/PVC/PPO/etc.)
『ELE CUT』

 

~Anti-Static Agents~

---


To be anti-static agents made for electrostatic removal. It removes electrostatic and prevents adhesion like as dust, etc. from plastic products, inside the carrying box and hopper, etc. It can be even used transparent plastic.
​Liquid type (ELE CUT L) is also available.
『SUPER LUBE D25』

 

~Penetration Rust-inhibitor & Lubricants~

---


This applies to rust preventive or lubricant for various movable parts.
High penetration power, effective to loosen nut or fix a rust bolt.
​It is also able to remove thin rust or dirt from metal surface.
『RED TOUCH』

 

~Touch Check Spray for precision surface finishing~

---


​To be red spray for mould touch check, it is composed of synthetic oil and safety expensive pigments. It can made uniformity of thin red film, so we can check more precise than brush coating red lead.
『DIA SPRAY』

 

~Solvent Resistant Hand Spray~

---


​Use for solvent (without gas) of cleaning agents, anti-rust agents, stain removal agents, etc. This product is effectiveness for solvent resistant, so it is very save for long-term usage.
※Recommendation for apply to Metal Cleaner L/ EZ Cleaner L/ Mild Cleaner L
『BN COAT』

 

~Heat resistant Lubricants & Mould release~

---


To be super heat resistant lubricant and mould release agents with oil-based binder as boron nitride. It has excellent performance even in harsh conditions because heat resistance is 900 ℃, and resistance against chemical.
(Applications) → diamond tools moulding, die-casting release, glass moulding, sintered metal moulding, improvement of adhesion of inserted heater rod, lubrication under ultra-high temperature.
『P-RACK G・Y』

 

~Mould surface protection (Film type)~

---


​To be formed like film which is superior in water vapour resistance, water resistance, weather resistance and good performance as anti-corrosive paint. Because its' shape likes film after drying, it is easily peeled off. Besides rust prevention and protection of the metal products, it is able to use as multipurpose such as protection during the electric discharge.


after coating


peel off
『CELPURGE』

 

~Screw Cleaning~

---


Celpurge is a pallet-shaped screw cleaning, able to shorten the time for preparation substitute, to reduce loss of material or resin. It can reduce the percentage of the bad substance. It is also effective in removal of a sunspot and the carbonization substance in injection machine.
※NX-VN→Common type  NX-VG→Filled Grade type
  NX-HG→High temperatures
~Microfiber/ Wiping Cloth~

---


When compare with normal wiping cloth, this is made from invisible extra-fine fiber and applies to wipe off without the dust of micron unit left. Very excellent water absorption and drying. Since it is long fiber so the waste thread does not appear.
Standard size ( 4"×4" / 6"×6" / 9"×9" )
~Polyester Wiping Cloth~

---


To be 100% polyester wiping cloth, texture is soft, minimize impurity. Moreover, dropping fiber out by friction is difficult.
Standard size ( 4"×4" / 6"×6" / 9"×9" )
~Wiping Cloth for Mould Maintenance~

---


​To be suitable wiping cloth for wiping solvent or/and oil off in case of mould maintenance. Excellent oil absorption and able to wipe clean. Moreover, it is excellent liquid retention, so it is applied to work of dunking in liquid.
~Face mask~

---


​To be 3-layer face mask with non-woven.
​It is suitable for work place to mind the clean or clean factory.
~Face mask carbon~

---


​To be 5-layer face mask with non-woven for dust protection.Because of the special structure of containing activated carbon, so it is suitable for use in such as paint booth, and on-site dealing with organic solvents.