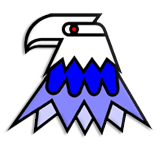 Fukugo Shizai (Thailand) Co., Ltd.
manufacture and sale for products concerned to Plastic Mould like as release agents, anti-rust agents, lubricants, cleaning agents, etc.
Grease
---
『WHITE LUB F』

 

~Fluorine Grease~

---


To be Fluorine grease, applicable to Ejector Pin of mould, slide parts, etc. Products would not be stained like an oil run. Although it is sticky on injection parts, it hardly ever affects.
【Temperature ranging:-30℃~250℃】
『GIP』

 

~Special Grease~

---


To be White Extreme-pressure Heat-resisting grease that specially designed for Plastic mould. Depend on a small amount of application, its make a thin film with no solidification. Use as lubricant for Ejector Pin or Slide parts, etc. It is also effective in a large-size mould.
【Temperature ranging:-40℃~260℃】
『LAP』

 

~Special Grease~

---


To be Red-Gold Heat-resistant lubricating grease with sticking-prevention.
Apply to mould need load-bearing. Suitable for long-term sticking-prevention of Bolt or Nozzle, etc. Since its gravity is lighter about ½ when compare with Molybdenum that used until now, it is quite economical in case of the same content.
【Temperature ranging:approx.800℃】
『DOUBREX』

 

~Grease for Electric Moulding Machine~

---


To be Cartridge Grease for Automatic filling device that is equipped with Electric Injection Moulding Machine. Since it is a lithium complex grease that compatible with Molybdenum, so it is excellent against pressure, strong lubricant film for shock heavy-load, prevent to wear or sticking.
※Yellow / Green type
『OMEGA GREASE』 

 

---


The world-famous Omega grease can be also provided.
~OTHER GREASE~

---


​Other grease brands can be also provided, please contact us.