As a Total Solution Provider in Chemistry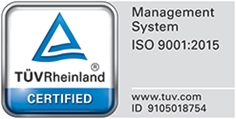 On October 1, 2007, our company name was changed from Kishimoto Sangyo (Thailand) to KISCO (T) LTD. We decided to use "KISCO," which we have used for a long time, as our company name to respond to the globalization of market, as a name that is easily recognized overseas (easy to remember), as a name that is appropriate for a company that transcends the framework of trading company functions, and as a brand name that encompasses various group companies operating in Japan and overseas.
​Under this new name, we will continue to make further progress as a total solution provider in the chemical field.
Company Name
KISCO(T) LTD.
Representative Person
Managing Director: Naoki Sakai
Business Description
■ Sales of electrical and electronic materials such as silicones, solders and adhesives
■ Parylene coating contract processing service
■ Heat dissipation sheet punching
■ Sales of various component materials, PCBs, cleaning agents and lubricants
■ Sales of medical healthcare products (anti-corona products)
■ Sales and maintenance of hot runners
Head Office
159/18 Sermmit Tower Building 11th Floor,
Sukhumvit 21 Rd, North Klongtoey, Wattana, Bangkok 10110
ประเทศไทย
Thailand
TEL
0-2260-8624~30
FAX
0-2260-8631
Japanese Contact : Naoki Sakai E-mail: naoki-sa@kisco-net.jp
Parent Company
KISCO LTD.
Tokyo Head Office: 4-11-2 Nihonbashi Honcho, Chuo-ku, Tokyo, 103-8410
Osaka Head Office: 3-7, Fushimimachi 3-chome, Chuo-ku, Osaka, 541-8513