TAISEI KOGYO (THAILAND) CO.,LTD.
Production and sales of metal injection molding (MIM) parts
Applications of porous metal materials
Porous metal materials are applied to a variety of applications that takes advantage of high specific surface ratio.

Our titanium foam has open-cell structure with high strength-to-weight ratio and high compressibility.
​Standard sizes are 85mm sq. and 280 mm sq. with 9mm thickness.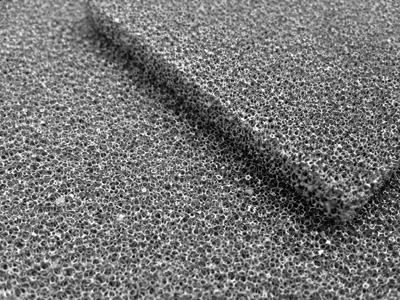 Three-dimensional network structure with high porosity (avg. porosity 84-93%)