TAISEI KOGYO (THAILAND) CO.,LTD.
Production and sales of metal injection molding (MIM) parts
Continuously research and develop new innovation while considering our tradition and integrity
---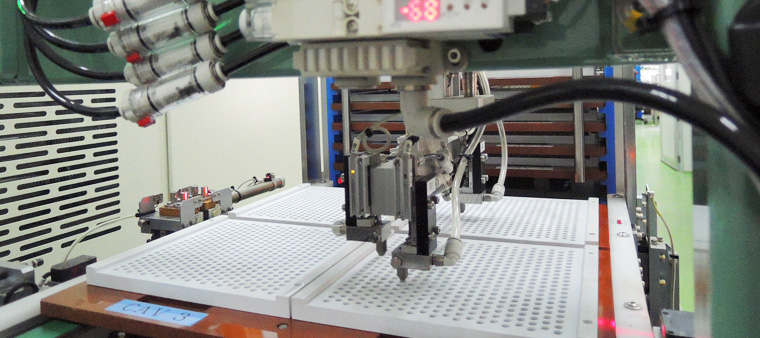 ​
Ensure the best of customers' satisfaction

Lean MIM manufacturer

We have launched our Thai factory in August 2011. The factory is fully equipped with advanced MIM equipment. This has doubles our Japanese production capability. We readily accept orders from mass production to a few dozens of components.

Technical News Letters

​Vol.40 :Announcement of the establishment of Micro MIM Europe GmbH

Vol.39 :Quality assurance technology in μ-MIM

​Vol.38 :Applications Showing the Features of µ-MIM Technology

​Vol.37 :Update on Our Metal 3D Printing Technology

Vol.36 :Basics of the Density Measurements of Sintered Components

Vol.35 :The renovated headquarter and MDM West in California

Vol.34 :Quality assurance of μ-MIM

Vol.33 :Problem solutions in MIM process; debinding and sintering process

Vol.32 :Problem solutions in MIM process; Injection moulding process

Vol.31 :Debinding process in MIM
Company Name
TAISEI KOGYO (THAILAND) CO.,LTD.
Representative Person
Dr. Shigeo Tanaka, President
Business Description
Manufacturer of metal injection molding (MIM) parts
Product Line
Electronic components, medical equipment components, precision instrument components
Factory
19/65 Moo.10, Klong Nueng, Khlong Luang, Pathumthani , Khlong Luang, Pathumthani 12120
Thailand
TEL 02-520-3191-2
FAX 02-520-3193
Lab
141 Thailand Science Park, Room No. INC2D-409, 4th Floor, Phahonyothin Road, Klong 1, Khlong Luang, Pathumthani 12120
Thailand
       

Taisei Kogyo Co., Ltd.
26-1 Ikeda-kitamachi, Neyagawa, Osaka 572-0073, Japan
https://www.taisei-kogyo.com/en/

Micro MIM Europe GmbH
Address: 406, Graf-Adolf Straße 41, Düsseldorf, 40210
##cookieAndPrivacyPolicy##