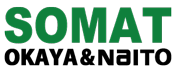 SOMAT CO., LTD.
Sale of Machine tools,Machine tool peripherals, Machine,Measuring equipment, Industrial equipment
| | |
| --- | --- |
| Control Panel | |
At Nitto Kogyo BM(Thailand), we purchase and sell Nitto Kogyo brand products in Thailand and neighboring countries, and we purchase and sell Japanese and foreign company products. 

Main handling products

The main products handled are electrical and mechanical equipment such as high voltage receiving equipment, panel board, home panel board, charging stand, optical junction box, metal enclosure, plastic enclosure, rack, breaker, switch, thermal management products.
​

CH Type Enclosures (with Dustproof Gasket)

Pursued Usabilities by Working Efficiency and Rich Variations !

It is used a smooth designed snap latch with good operability.
It is a neat appearance due to use of inner hinges.
Ground wiring work is easy, since the ground terminals are arranged in front.
There are wide processing spaces for the mounting holes on the rear surface of enclosures.
Screws with less protrusion are used to secure the steel mounting plate.
---
RA Type Control Panel Board Enclosures
(Drain Structure, with Dustproof / Waterproof Gasket)

Drain Structure, Control Enclosures with Dustproof and Waterproof Gasket !

IP Performance: IP54 (Indoor/Outdoor double use)
It can be connected to the left and right.
It is used a lockable waterproof handle with excellent functionality and design.
---
​

Louver

Easy installation for active ventilation !

Efficient ventilation making use of natural ventilation.
Equipped with stainless steel insect net.
The filter is reusable by washing with water. (LP-F)
■ Enclosure made in Thailand
E-TH type
Best choice for control panel
Color

Light beige

Paint

Powder paint, smooth without E-coat

Material / Thickness
Steel /
Door and Body : 2.0 mm. Base : 3.0 mm.

Mounting plate

Steel (t2.0 mm.)
​Without grid line
Application / IP
Indoor / IP4X

Door

Single door

Gasket

EPDM sheet

Handle

Waterproof flat handle

​​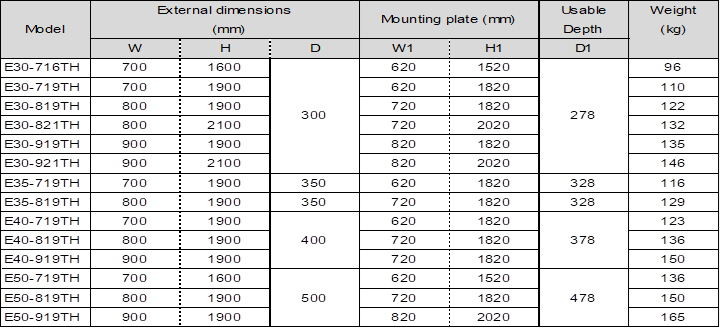 ​
---
CH-TH type
Best suited to operation panel
Color

Light beige

Paint

Powder paint, smooth without E-coat
Material / Thickness
Steel /
Door and Body : 1.2 mm.

Mounting plate

Steel (t1.5 mm.)
Wothout grid line
Application / IP
Indoor / IP4X

Door

Single door

Gasket

Foamed EPDM

Handle

Snap latch (stainless steel)

​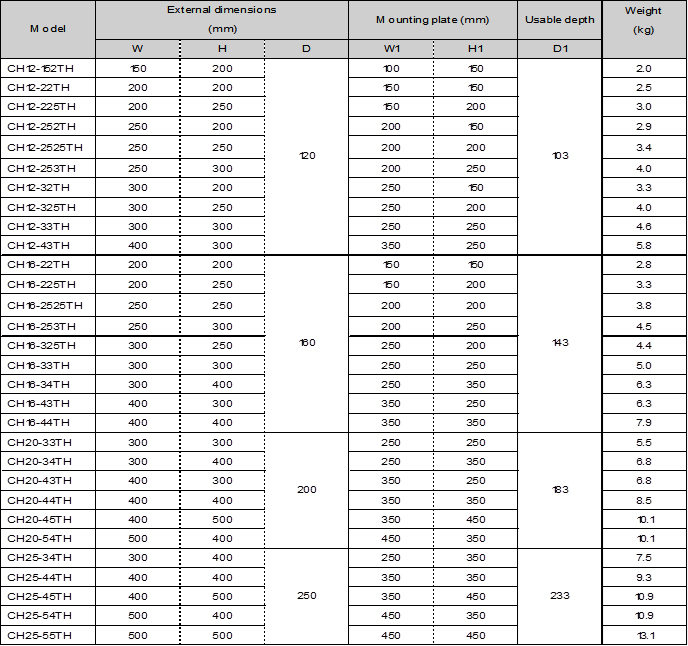 ​
---
RA-TH type
Perfect for control panel
​

Color

Light beige

Paint

Powder paint, smooth without E-coat
Material / Thickness
Steel /
Door and Body : 1.5 mm.

Mounting plate

Steel (t2.0 mm.)
Without grid line
Application / IP
Indoor / IP44

Door

Single door

Gasket

EPDM sheet

Handle

Waterproof flat handle

​​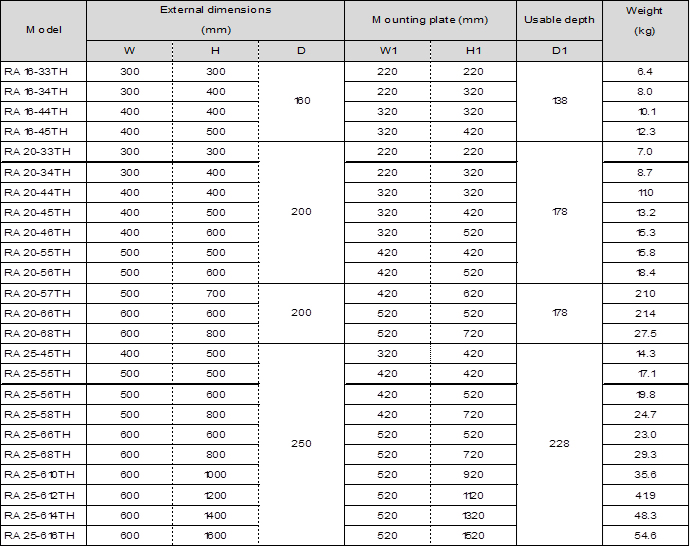 ​