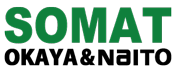 SOMAT CO., LTD.
Sale of Machine tools,Machine tool peripherals, Machine,Measuring equipment, Industrial equipment
Pressure Hose

E-TB/E-STB series
HAKKO E-TB/E-STB flexible hose suitable for supply and drainage of coolant oil.
Excellent oil resistance and transparency, available as flexible piping for transferring of coolant oils for machining center and turning center.
Even though both models are oil resistant, HAKKO E-STB is more suitable for the application which is needed higher oil resistance.


Coolant oil⇒
Drain coolant oil by Vacuum Cleaner
Drain coolant oil by Oil skimmer.
Transfer of coolant oil by Coolant Chiller.