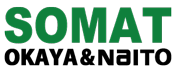 SOMAT CO., LTD.
Sale of Machine tools,Machine tool peripherals, Machine,Measuring equipment, Industrial equipment
| | |
| --- | --- |
| Mold rotator / Hydraulic clamp for die casting machines | |
Mold rotator - Roller gear driven type -  model : SMR
For your safety
and
quick
molds
and large sized components rotation.

​

Features

・Rotation completed in 15 to 60 seconds.

・Roller gear drive (PAT.) provides excellent durability and safety.

・Electric motor driven system provides Maintenance-free
​ circumstances.

・Rotatable weight SMR 1~50ton
Mold & Die rotator SMR 3 ton DEMO
Safety features
---
Eliminate the risk of an accident of mild rotating work by the overhead crane and improve the workability with Pacal rotator.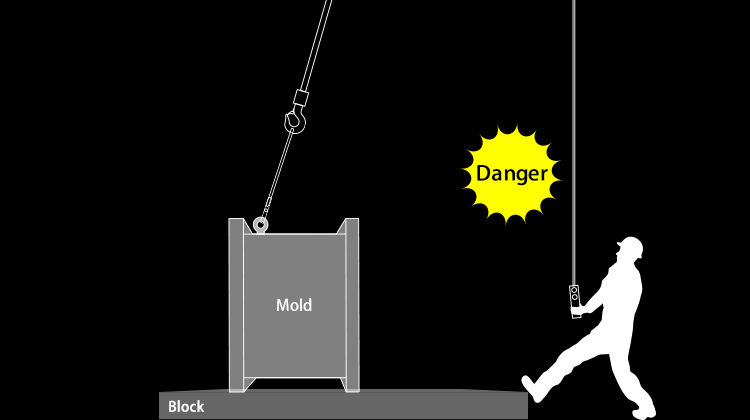 Most of the supplier of overhead crane prohibits users from rotating heavy materials because it is unsafe action.
In case of the accident caused by the neglect of the warning of the supplier, the employer may be accused for the oversight of the employee's risky behavior.
The Industrial Safety and Health Act provides that an employer must take the necessary measures to prevent the danger of machinery and equipment in order to ensure the safety of employees. Also the Labor Contract Act mandates the employer to give the employees necessary consideration in order to ensure the safety of their lives and bodies.
In today's increasingly demanding management responsibility for occupational accidents, with the increasing number of companies adopting safe rotating machines, an employer must realize the bigger penalty will be imposed just in case an accident occurs during dangerous rotating work of heavy materials.
Specifications / Dimensions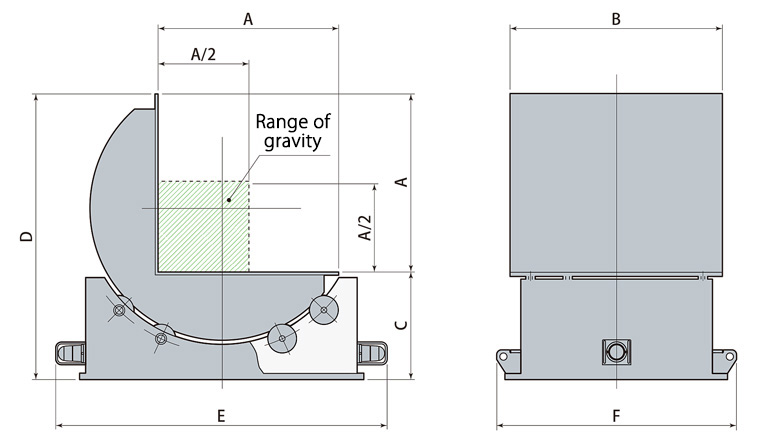 ​
Mold may not be able to be rotated even if its weight is lighter than Max rotatable value in case the gravity is not
the center of the mold. Consult Pascal for the of rotating capacity.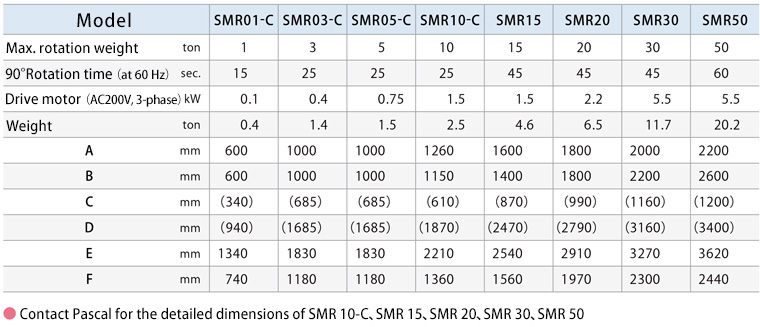 Hydraulic clamp for die casting machines
T-slotted slidable clamp with compact body and
long clamp stroke, equipped with a strong clamping force and high rigidity to resist shock.

Features

 ● Long clamping stroke

 ● Perfect protection against dust or die release agents

 ● Best solution for heat and corrosion

Full stroke : 10~12mm
Clamping force : 4,6,10,16,25 ton

​
It has high reliability and durability capable of enduring severe use conditions
such as high temperature, foreign substances and release agent scattering.
Dust proof seal/cover and viton seals are provided to protect from high temperature (under 120℃).