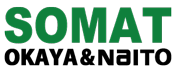 SOMAT CO., LTD.
Sale of Machine tools,Machine tool peripherals, Machine,Measuring equipment, Industrial equipment
| | |
| --- | --- |
| Air Filtering Cleaner / Air Vacuum Cleaner | |
Don't you have any trouble on cleaning of cutting oil and machine,
maintainance and reuse of cuttung oil?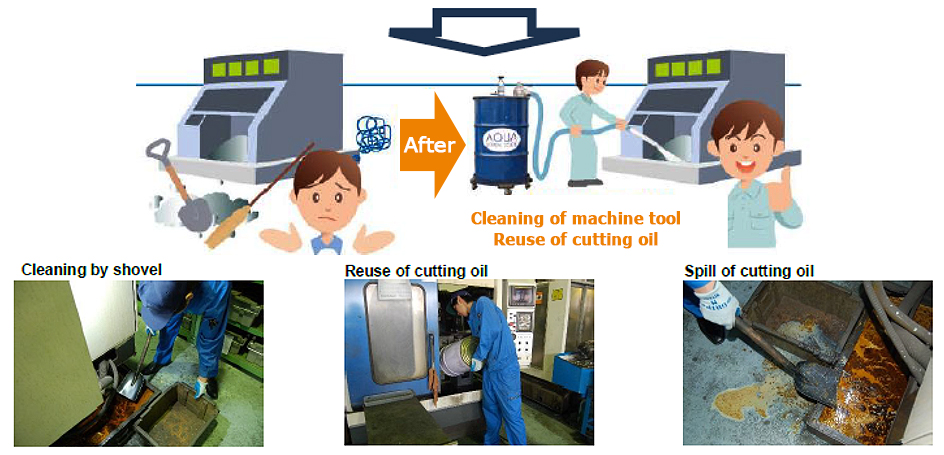 APDQO-F clears up these problems immediately!
To use the process for filtering cutting liquid and sludge
Filtering Cleaner for drum can (Air Driven Type) APDQO-F Series
​※ Drum can and Carrier are Sold separately.

​

Advantages

Cutting oil can be reused.
Improved machine system and too life.
There is no fire or leakage due to air drive.
Outsourcing cleaning costs can be reduced.

Features

It can high speed cleaning Sucking Volume 110L/min,
Discharging Volume 140L/min by air.
Saving cleaning time.
Continuous operation is possible (due to air driven operation).

It can be washed.
---
​
---
Specifications Table
Types

Applicable Oils

Max. Discharging Volume (L/min)

Max. Sucking Volume (L/min)

Discharge Head (m)

Weight (kg)

APDQO-FS-i

Cutting Liquid, Oil, Kerosene

140

110

2.5

38.5

APDQO-FF-i

36.5
---
Accessories
For collecting cutting liquid, sludge and even cutting chips!
Air Driven Type AVC-550SUS
​

Advantages

Cutting liquid from oil pans, cutting chips, sludge, drainage… no problem!
The cleaner does not utilize electricity and can be used safely in hazardous areas.
Safer and cheaper than a regular, electric vacuum cleaner (in the same class).

Features

Continuous operation is possible (due to air driven operation).
No risk of electric leak due to air driven operation.
Just place on a pail can.
Easy to operate.
---
---
Specifications Table
Specifications at 5kg / cm2

Application

Option

Oil-Proof Hose

Aluminium Nozzle

Air Consumption Amount

Vacuum Degree

Air Suction Amount

Oil Stopper

Filter

φ30 x 2m

φ32 x 30cm

520 / min

2,600mm / H2O

1.7m2 / min

Included

Included

Can, Carrier, "T" type nozzle,
Filter set
---
AVC-550SUS-SET Accessories