ITP's translation consulting
Our original database management realizes cost cut and long-term stable quality in translation.
Manuals, catalogues, company profiles, websites, videos, etc., all kinds of media can be translated.

ITP has so far made 80 long exclusivity contract (3 or more years) with Japanese companies based in ASEAN!
► More info
ITP ASIA is professional on translation using know-how of technical information.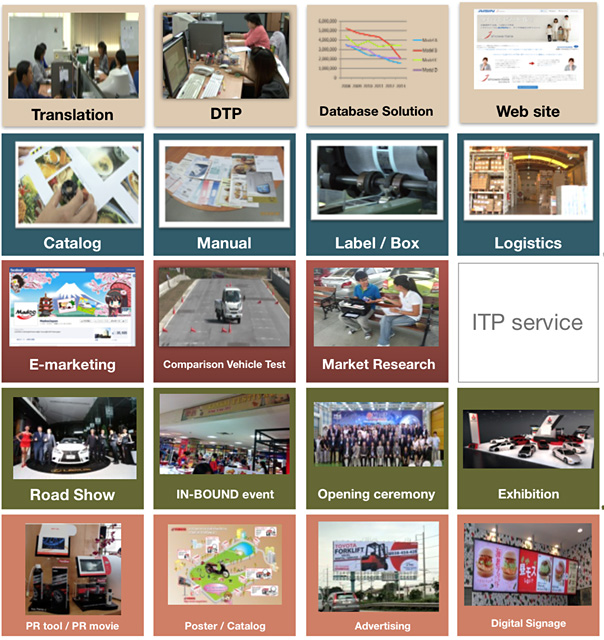 16 Aug 2022

11 Aug 2022

10 Aug 2022

09 Aug 2022

14 Jul 2022
タイ経済ニュース【​2022年8月1日】

---
財務省の経済見通し 今年の成長率予測3.5%増 観光業と国内消費が牽引
---
6月の物品輸出 好調維持 265億ドル、11.9%増
---
6月の自動車生産 14万3016台、6.53%増
---
ミャンマー向け輸出 鉄鋼業界も影響懸念
---
BEVの自動車登録税 25年まで8割引
---