RENT (Thailand) CO.,LTD.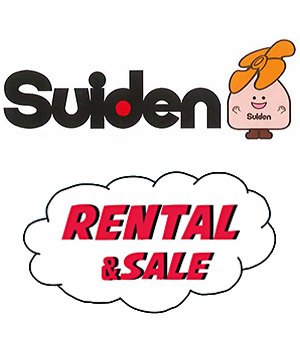 This commonly known spot-type cooler effectively cools down open-air factories in Thailand. Improving working environment eventually leads to less turnover.
★If you would like to rent...
You can rent during hot season only.
You can use it for a brief instant of time.
You can arrange the amount of the device according to circumstances.
You can rent for events and ceremonies.
★If you would like to buy...
Suiden is the top distributor in Thailand.
Suiden imports the device by the container and has a large number of stocks.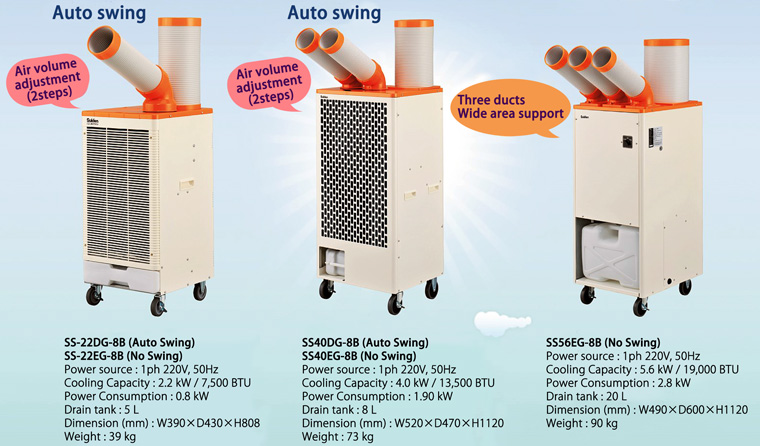 More details >
Over 330 types of rental products and as many as 5000 units of stocks!
Spot Cooler, Vacuum cleaner, Forklift, Power generator, Pick-up truck, Hoisting machine, High-place working vehicle (Sky tower) (Sky Z), Welding machine (CO2/MAG), Industrial tool, Underwater pump, Heavy civil work machine, etc.
21 Feb 2020

21 Feb 2020

18 Feb 2020

14 Feb 2020

11 Feb 2020
全日本製造業コマ大戦 第4回 バンコク場所2020

世界中の製造業・部品加工業者が自社の誇りをかけて製作したコマを持ち寄り戦う大会です。参加者が自身のエンジニアリング 力や製造技術を生かしてコマを作製し、トップを狙います。

タイ経済ニュース【​2020年2月10日】

---
政策金利 中銀の金融政策委員会 追加利下げ実施 年1.00%に
---
日系企業景気動向調査 業況感は悪化も改善見通し
---
APホンダ シェア1位、31年連続達成
---
サイアム・クボタ 実験農場「クボタファーム」公開 今年売上高5~10%増目標
---
タイ・ヤマハ発動機 5年/5万キロ品質保証
---