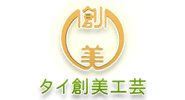 THAI SOHBI KOHGEI CO., LTD.
Manufacturer and seller of Press parts for car, OA equipment, Precision press parts for electronic devices and Mold
Automobile・OA apparatus・Press Parts for Electronic / Electric equipment

■Surprisingly, Thai Sohbi Co., Ltd., located in front of Amatanakorn industrial estate, was established earlier than development of its industrial estate. Nature of our business is precise press parts manufacturing as well as Mold & Die.
■At present, we go on mass production with as many as 160 press machines ranging from 35 to 1,000 tons in 33,000 sq.m. factory site after expansion for 4 times.
■Our products which are high quality and quick delivery by effective manufacturing lines gain high appreciation from the major manufacturers.
■We provide flexible and quick response to support customers as answering all kinds of customers' needs with feasible proposals.

Progressive die press 24 units Robot 84 units Transfer 6 units Single 45 units Total: 159 units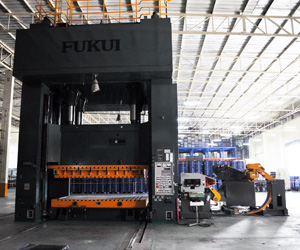 ・1000ton 2 units (Progressive 2 units) 【left image】
・500ton 2 units(Progressive 2 units)
・300ton 21 units(Progressive 13/ Robot 8 units)
・250ton 13 units(Transfer 6/ Robot 7 units)
・200ton 27 units(Progressive 4/ Robot 7/ Single 16 units)
・150ton 42 units(Progressive 1/ Robot 33/ Single 8 units)
・110ton 13 units(Progressive 2/ Robot 8/ Single 3 units)
・80ton 32 units(Robot 21/ Single 11 units)
・60ton 3 units(Single 2/ Single hydraulic 1 units)
・45ton 2 units(Single 2 units)
・35ton 2 units(Single 2 units)
Security Parts
Manufacture safety and security parts, which are required highest quality level, in particular , for Seats and Air backing systems. Others for Motorcycle, Electronic/Electric, Car audio parts so on and so forth.

20 Sep 2021

17 Sep 2021

17 Sep 2021

14 Sep 2021

13 Sep 2021
タイ経済ニュース【​2021年9月13日】

---
ワクチン開発支援に税制優遇 6日のBOI本会議で決定
---
FTIが中小企業支援 「サプライチェーン金融」
---
零細業者のデジタル化 DEPAが支援を拡大
---
ケリー・エクスプレス・タイ クール便、重量物輸送に進出
---
ホームマリ米輸出 運賃上昇と価格下落の二重苦
---